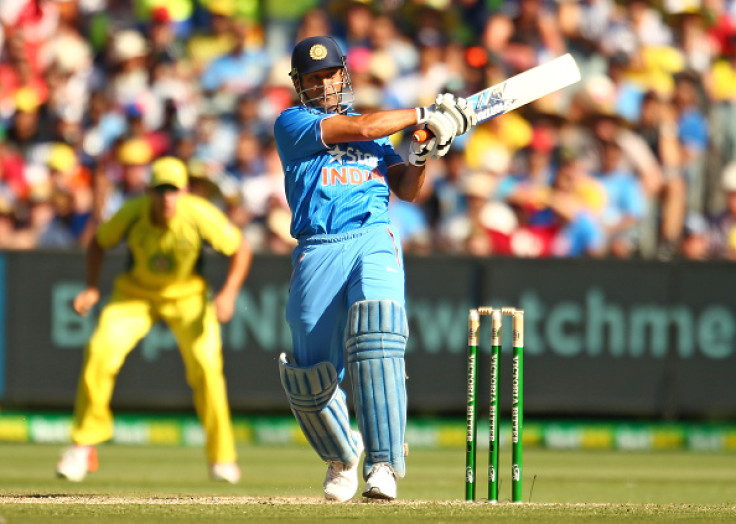 Indian cricket captain M S Dhoni has had reservations about the use of technology in the past, in particular the use of the Decision Review System (DRS). Now he has questioned the use of earpieces by umpires during international matches which he feels might affect their decision-making on the field.
Dhoni spoke out after a controversial umpiring decision that saw Pakistan's Khurram Manzoor being given not out off the bowling of Ashish Nehra, despite nicking the ball. Though it did not hurt India in this instance, such decisions could change the result of the game, especially in the T20 format, he feels.
Speaking to reporters during the post-match press conference, Dhoni said: "One thing should certainly be done. Umpires now use walkie talkies as well as earpieces in one ear which effectively means they are umpiring with one ear. It's a difficult job. One needs to consider this. They are hearing with one ear. I believe there is no point having an earpiece when the bowler is bowling as you don't need to use it then. It's better to use both ears as a lot of things might happen on field," Dhoni said as quoted by the Indian Express
"It's very interesting you know. Match referees say that microphone is off when there is a situation of one guy from one team saying something to the other guy. But it is very strange that whenever I say something, they always catch it."
"Something may be very fishy from my side or the match referee's side! For example, okay this guy used a word that should not be used and we find a mike is off but whatever I say, the mike is always on."