Arsenal midfielder Abou Diaby is continuing his recovery from a serious knee ligament injury with great trepidation with the Frenchman's return to competitive action a further six months away.
Diaby tore his anterior cruciate knee ligament during training in March, forcing him out of action for the remainder of 2013 having made just 16 appearances for club and country last season.
The 27 year old has endured an injury-blighted career at Arsenal, missing almost the entire 2011/12 campaign during to a series of hamstring problems, and this latest injury will mean Diaby is absent for the rest of the year.
And such is his fragility, Diaby is taking his return to action slowly and will resume running again in the coming weeks.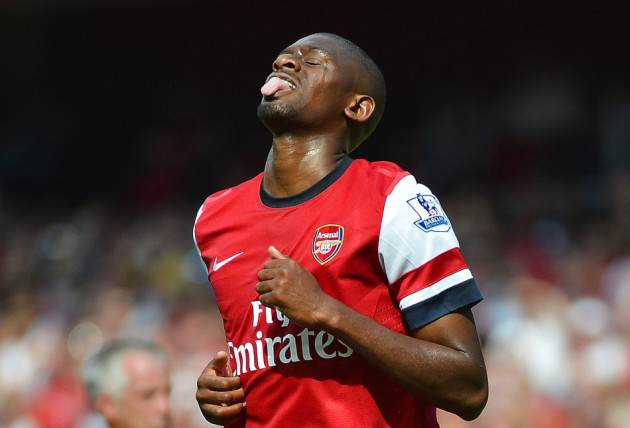 "I've got rid of my crutches. Now I have to walk," said Diaby. "I'll start running again in a few weeks.
"I want to take my time to ensure everything is good."
The inconsistency of Diaby's fitness has often given manager Arsene Wenger a selection headache, with Arsenal without a genuine holding midfielder having sold Alex Song to Barcelona in the summer of 2012.
With a return not expected before the New Year, a player to fill Diaby's void must be among the priorities in a transfer window during which chief executive Ivan Gazidis has promised Arsenal will spend heavily.
"The ambition that (majority shareholder) Stan Kroenke, Arsene Wenger, the players, our staff and I know all of the fans have is to be competing to win the Premier League and Champions League. If we are at that level, the trophies will come," Gazidis told a supporters question and answer session.
"Those long term commercial deals have come up for renewal. You know about the Emirates (stadium and sponsorship) deal, I can't talk about the (new) kit deal yet, but we're confident of a good result there too.
"It is all about giving us the capability to go to the manager and to say 'here is the money for you to compete'. That is why we are in this stadium and that is what we want to do."