Hatton Garden, home of the world's most famous jewellery quarter, looks like an older gentleman who is down on his luck. If Hatton Garden shook your hand, its cuffs would be frayed.
Window displays may show off precious gems, but the shops are down at heel. The streets are shabby, and there are no suited doorman you find outside smart jewellers on Bond Street.
It is no surprise to learn that the area, which comprises around 60 shops and 300 diamond dealers, goldsmiths, watchmakers, polishers, and equipment firms, is under pressure.
The district, a maze of streets bounded by Clerkenwell Road to the north and High Holborn in the south, faces enemies at home and abroad.
The highly skilled craftsmen in Hatton Garden are under intense cut-price competition from rivals in India, China and Thailand.
The jewellery makers in the London quarter, which dates back almost 500 years, will tell you their Asian competition is not as skilled, but they work for a fraction of the price.
The other pressure comes from the British tax man. In particular, the overhaul of business rates, set to dramatically increase the tax paid by firms in central London, while cutting the bills for struggling northern towns that have seen their high streets decimated over the last decade.
At its most extreme stores on Regent Street in London face an 87% increase in their business rates bill next April, although northern towns such as Bolton and Blackpool will enjoy a drop of up to 56%.
Mayor of London Sadiq Khan said the tax increases are a "real kick in the teeth" for the capital.
Camden councillor Theo Blackwell, who covers Hatten Garden, told IBTimes UK: "Business rates in this area are going to be pretty high, among the highest in the UK."
De Beers Comes to Town
The quarter's gem business has shrank to a cottage industry, from the factory-based system it boasted at the beginning of the last century.
Diamond business De Beers was launched by British-born businessman and imperialist Cecil Rhodes (who founded southern and northern Rhodesia, respectively now Zimbabwe and Zamiba), in 1880. He bought up a series of diamond fields in South Africa, including one owned by the De Beers brothers, and created the first large-scale mine at Kimberley in the Northern Cape.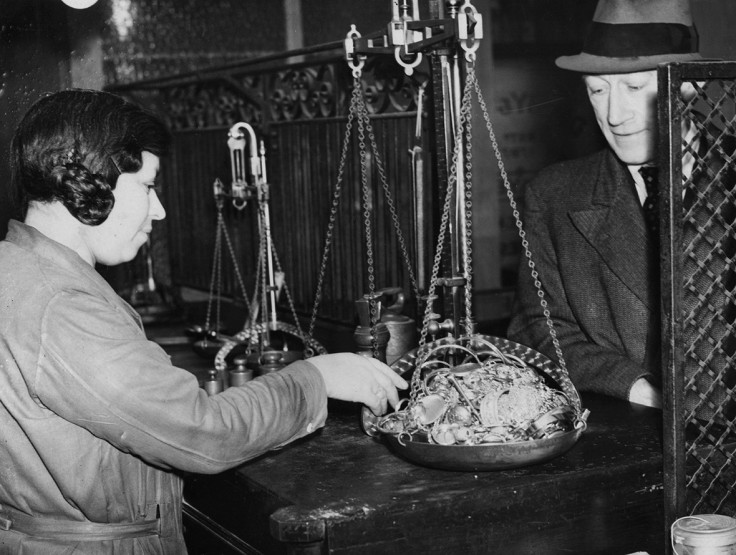 By the time of his death, in 1902, De Beers controlled 90% of the world's rough-diamond production and distribution, and under Rhodes' successor, Ernest Oppenheimer, De Beers went on to have a monopoly over the diamond trade which lasted until the early 1990s, until it was rivalled by large producers in Russia and Canada.
The firm moved its headquarters to Charterhouse Street in the 1930s, close to Hatton Garden, meaning that overnight the area became the world centre of the diamond trade. Firms employed hundreds of staff to sort, cut, polish and craft jewellery that was shipped all over the world.
In the 1950s the gem business moved away from private trading, often in the back of kosher coffee houses to shops open to the general public. Jews are strongly represented in the business as it is unregulated market with no religious barriers to entry.
Three years ago De Beers shifted its sales and sorting operation to Botswana's capital, Gaborone, which supplies a high proportion of its stones. This move back to southern Africa along with increasing foreign competition helped hollow out Hatton Garden.
Cottage Industry
But now the biggest jewellery firms in Hatton Garden are no bigger than 20 people. Most are one and two-man affairs, who rent workbenches in basement buildings or in tight workshops above stores.
"The great days of the industry are gone," says Ares Aristodemou, a partner of P&A Polishers, who with a staff of six is one of the biggest employers in the district.
Aristodemou, of Greek Cypriot extraction, started as a 17-year-old apprentice gem polisher in 1973 on £9 a week. His uncle had heard a Hatton Garden business was looking to take someone on, and sent him for an informal interview.
He was taken on and says he spent most of the first year of his three-year apprenticeship sweeping the workshop and clearing out ashtrays. It was well over a year before he touched a gem.
Aristodemou says: "The great years were in the 1970s. Then firms would handle 500 to 1,000 items of jewellery a day. Now we range from 100 to 300 pieces."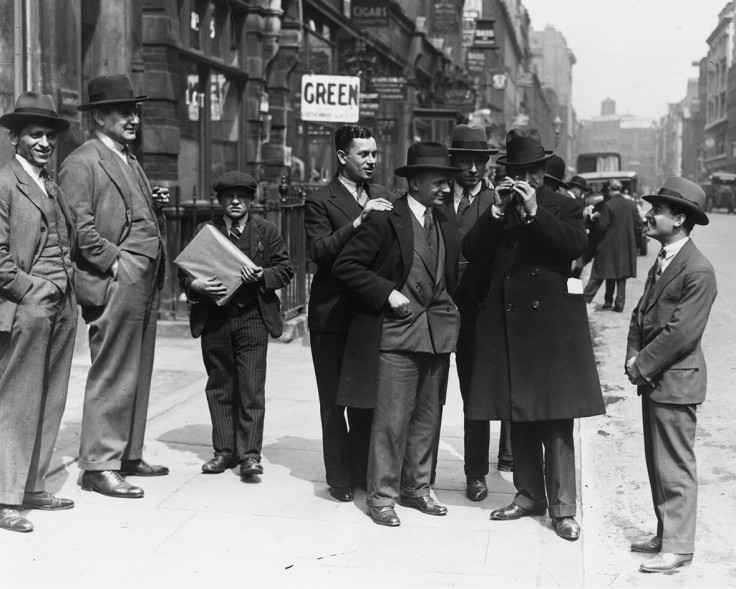 P&A Polishers, launched in 1988, is one of the many firms related to the diamond business. It gives a final polish to gems, sets them in jewellery and offers a range of other finishing services before being ready for the customer.
But even though work has slowed, the jewellery and watch market is still worth around £5bn in the UK, and Aristodemou adds it is important to keep district intact. Over recent years traders have begun to drift away, forced out by high rents, to small workshops in other parts of London such as Boreham Wood or Greenwich.
He says: "If I need a particular tool, I can nip across the road and get it. If I need stones or compounds, that's just a few minutes away. If there is a problem I have not come across before, there is plenty of experience all around me. Everything I need is here."
Diamonds as old as the Earth
Tobias Kormind, a former Morgan Stanley investment banker who co-founded online jeweller 77 Diamonds in November 2005, is also a fan of the ancient quarter even though he represents the most modern form of gem retailing.
He sells online to keep costs down, although the firm does own an invitation-only showroom in Mayfair.
Unsurprisingly, given the firm's name, he focuses on diamond rings that range between £500 and £5m in price. Last year, the business, which employs 44, posted sales of £18m.
Kormind regularly visits the area to trade with dealers.
He told IBTimes UK: "The area is steeped in knowledge. It takes three billion years to form a diamond, it is almost as old as the earth itself. The people you deal with here are well aware what a precious commodity a diamond is."
The roots of the area go back to Elizabeth I who would meet favoured courtier Sir Christopher Hatton in the district that was famous for its orchards and gardens to the north of the City.
She gave him the land in 1588 and following his death and the Great Fire of London in 1666, his family began building houses for the gentry in the area.
By the early 1800s French clock and instrument makers settled in nearby Clerkenwell, while skilled Italian artisans moved into Hatton Garden where they manufactured and sold telescopes and other fine precision instruments. These highly skilled craftsman paved the way for the diamond and jewellery trade that was to follow.
Crime in Hatton Garden
Like most districts that attract great wealth, it also entices its share of London's underworld.
In Oliver Twist, published in 1838, Charles Dickens has his boy hero appear in the old police court house at 54 Hatton Garden. Dickens was reputed to be a regular at the One Tun pub in the quarter's Saffron Hill. He converted many of the real-life drinkers he met there into characters for his books.
The Hatton Garden pearl robbery caught the public mood in 1913, when a string of pearls valued at £150,000 by Lloyds of London were stolen. The jewels had been sent from Paris to Hatton Garden trader Max Mayer, but when he opened the package it contained only 11 lumps of sugar.
The mastermind behind the plot was diamond merchant Joseph Grizzard who was caught after a sting operation and sentenced to seven years.
In March this year six men were jailed for a total 34 years for carrying out a £14m heist of an Hatton Garden underground safe deposit vault a year earlier in what is known as the biggest burglary in English legal history.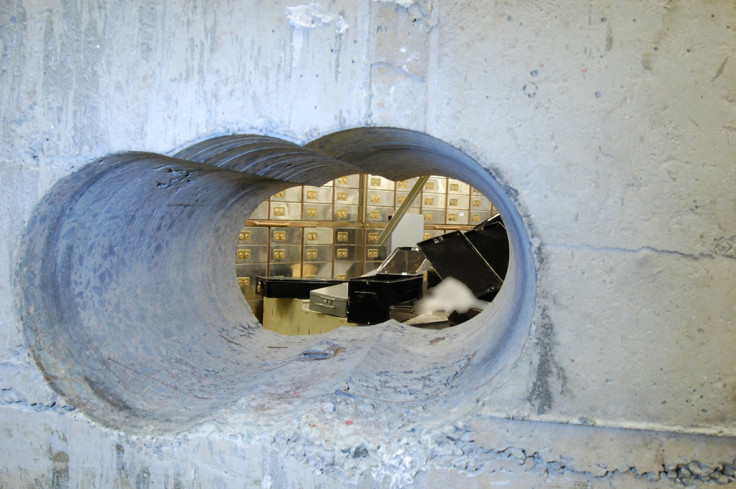 The elderly men, who ranged from 49 to 77, burrowed into the vault over two days and took valuables including gold, diamonds, cash and sapphires. Only around a third of the loot has been recovered.
Sentencing the men Judge Christopher Kinch QC said the raid was "in a class of its own".
Hatton Garden Fightback
But the area's businesses are fighting back against its high rents, criminal connections and ageing facade.
Earlier this month Camden granted the area business improvement district status, which led to 370 local firms forming the Hatton Garden Partnership that plans to invest £2.5m in the quarter over the next four-and-a-half years.
The council and the partnership plan a range of projects including guided tours, lunchtime talks, summer festivals, adding green spaces and a "deep clean in particular 'grot spots'".
The council adds that the opening of the new Crossrail station at Farringdon in December 2018, able to carry up to 140 trains an hour, will boost local trade.
Farringdon will jump from currently handling 53,000 passengers per day to 153,000 daily commuters by 2026, according to Crossrail.
Blackwell says: "The partnership is recognised in law and can represent the area. They can use the cash they raise to contribute to large-scale capital projects that the Mayor of London, Camden or Transport for London are working on in the area. Bodies like this can have a transformative effect on the area."
Hatton Garden businesses and the local council are determined to swap the quarter's shabby pinstripes for something more eye-catching from Savile Row.