Queen Sofia of Spain will not be attending a lunch at Windsor Castle on Friday in the UK, to be held to mark the Diamond Jubilee celebrations of Queen Elizabeth II.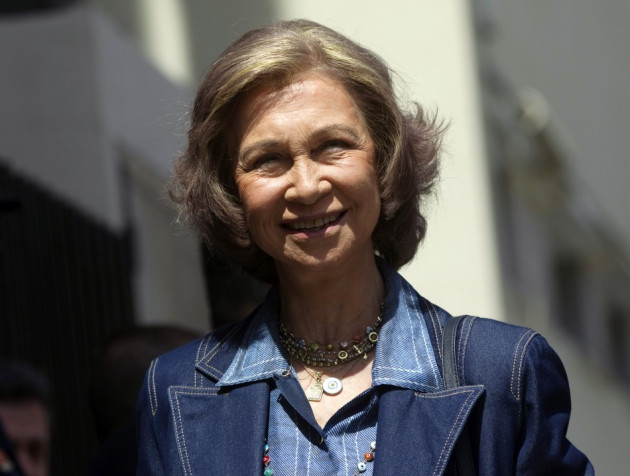 The Spanish royal household said in a statement that although Queen Sofia had earlier accepted an invitation to join the celebrations at Windsor Castle, the Spanish government has asked her to turn down the plan, according to a BBC report.
However, given the fact that Queen Sofia is a distant relative of the British royal family, the government has allowed her to visit the UK in a "private capacity", confirmed Spain's foreign minister Jose Garcia-Margallo, according to a Daily Telegraph report.
Queen Sofia's father's maternal grandmother, Victoria the Princess Royal, was the eldest child of Queen Victoria and Prince Albert. Queen Sofia's mother was also a distant cousin of Elizabeth and also of Prince Philip, Duke of Edinburgh.
Cause of Uproar
The furore over Queen Sofia's visit came up because of a scheduled visit by Prince Edward to Gibraltar, a controversial British overseas territory sharing its northern border with Spain and over which Spain also claims sovereignty.
Prince Edward, the Queen's youngest child, who was recently in India to mark the Diamond Jubilee, is to visit Gibraltar along with his wife Sophie from 11 June to 13 June for the same purpose. Spain, which has been in a long-standing dispute with the UK over fishing rights off Gibraltar, has protested against Prince Edward's visit.
"They didn't discuss the reasons, only that it would be inappropriate for Queen Sofia to accept the invitation in the current circumstances. If the government thinks a trip is ill-advised they say so, and that's that," Juan Carlos Zamora, a spokesperson at Zarzuela Palace was quoted as saying by the Daily Telegraph.
The government's ordinance for Queen Sofia comes a few days after her husband, King Juan Carlos, turned down the invitation to Friday's lunch at Windsor Castle, where kings and queens from across the world will get together to celebrate 60 years of the Queen on the throne.
King Juan Carlos declined his invitation after he injured himself while hunting elephants in Botswana last month, something which was widely criticised and condemned and led to the Spanish branch of the World Wildlife Fund calling for him to be stripped of his position as honorary President. He has since also had to undergo hip replacement surgery.
The Spanish royal couple have refused invitations to visit UK in the past as well. They declined the invitation to the 1981 royal wedding of Prince Charles to Diana as the Prince and Princess of Wales were to spend a part of their honeymoon in Gibraltar.