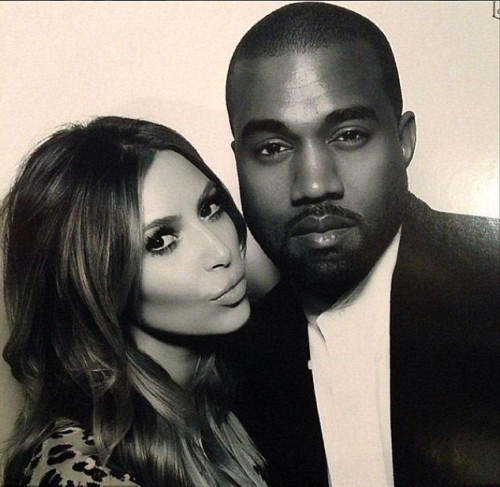 Kim Kardashian is reportedly expecting a little brother or sister for her eight-month-old daughter North.
According to celebrity gossip site, MediaTakeOut, the reality star is pregnant with her second child by fiancé Kanye West after months of trying.
The site claimed that it was of her pregnancy that the Yeezus rapper has become over-protective towards her. He allegedly assaulted a teenager for verbally assaulting and threatening her.
A source said: "That guy was out of line - Kim's pregnant and he threatened her. Kanye had every reason to be protective. He was protecting not only his wife, but his unborn child."
The Keeping Up with the Kardashian star was walking into Beverly Hills medical building when she was swarmed by paparazzi.
When an unidentified man screamed "F**k these fa**ot-ass n****rs,", the mother-of-one is said to have politely told him not to use the "N" word.
According to TMZ, he then allegedly screamed back at her: "F**k you bitch. Just trying to help you. Shut up n****r lover, stupid slut,"
Kardashian called West and he walked into an office where the man was working and allegedly punched him in the face. A massage therapist had to intervene.
West, who is still facing assault charges for his alleged attack on a photographer at LAX, is now a suspect in an assault investigation.
Although Kardashian has not responded to the pregnancy reports, she recently revealed that she had been working hard to regain her famous figure since welcoming her daughter last June.
"It sucks when people make up surgery or Photoshop lies when I am so disciplined & work so hard!' she wrote on Twitter.
"Just trying to motivate others & show anyone struggling with weight they can totally achieve whatever they want if they are dedicated!"