There is reportedly no love lost between them so it should come as no surprise that Rihanna is said to have banned her pop rival Rita Ora from attending her Met Gala after-party.
Following the extravagant fashion event, the FourFiveSeconds singer threw a star-studded bash at New York's Up & Down nightclub where her rumoured beau Leonardo DiCaprio partied alongside celebrities including Kendall and Kylie Jenner.
However, a source claims RiRi gave specific instructions to organisers beforehand that Ora, 24, should not be allowed entry to the party under "any circumstances", adding that the Bajan songstress used the snub as a "chance for revenge".
The insider reportedly told The Sun newspaper: "She has a real issue with Rita and this was her chance for revenge. She made it clear when organising her party that Rita was not to gatecrash under any circumstances."
Rubbing salt into the wound, RiRi, 27, reportedly made a point of hanging out with Ora's former best friend Cara Delevingne at the Met Gala, causing tension between the ex besties.
Another source claimed: "It was very icy between Rita and Cara. They spent the night trying to ignore each other. Rita decided to hang out with Miley Cyrus instead.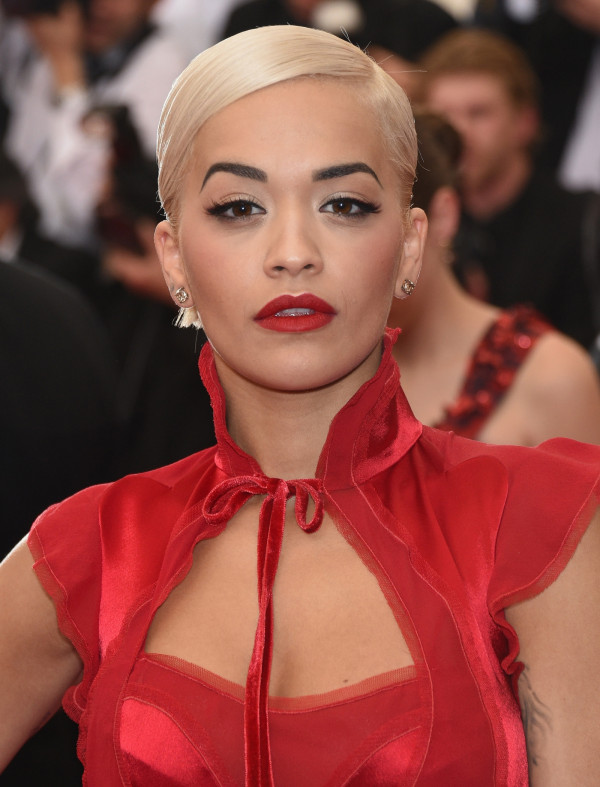 "She was never going to attend Rihanna's party because she'd made plans to go to another bash."
It is not the first time the We Found Love singer is said to have snubbed the British pop star at a showbiz party.
In January 2014, reports emerged that the Roc Nation ladies attended the same Grammy awards parties but the Bajan songstress reportedly refused to acknowledge the I Will Never Let You Down singer.
An eyewitness told The Sun at the time: "Rita and Rihanna were at the same parties all weekend. Rihanna deliberately kept her distance. She talked with Calvin [Harris] at length but didn't acknowledge Rita.
"It was awkward because they have the same management team and move in exactly the same circles."
Their alleged feud is said to have started way back in 2012 when Ora first emerged on the music scene.
Speculation was rife that Rihanna believed The Voice coach had copied her edgy style.