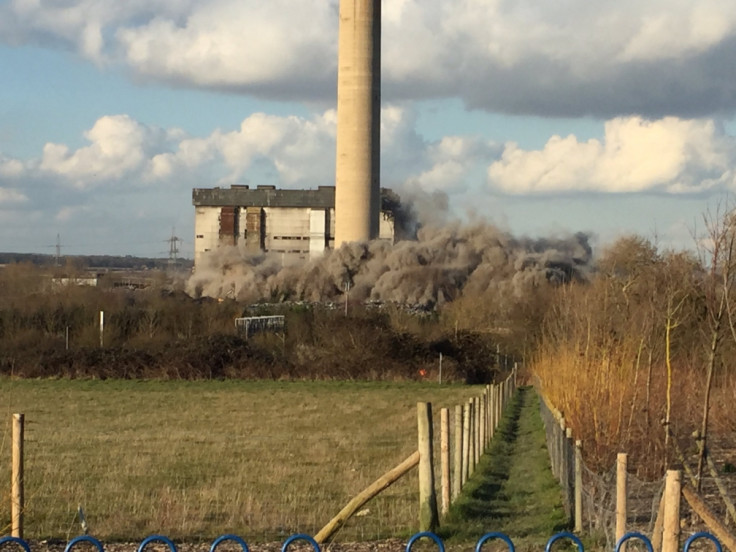 A major incident has been declared and at least one person understood to have been killed after an explosion at Didcot Power Station. Witnesses reported hearing a loud bang at the natural gas power plant in Oxfordshire at about 4pm today (23 February).
A spokeswoman for nPower, which operates the Didcot site, told IBTimes UK: "There has been an incident at our former Didcot A Power Station site in Oxfordshire. The site is currently being demolished. We are working with our contractors Coleman and Company to establish the facts and will keep you updated as soon as we have more information."
South Central Ambulance Service said it has sent its hazardous areas response team to the site, as well as three ambulances and an air ambulance. A spokesman, who said he thought there would be casualties, told the BBC: "We are describing it as a major incident."
The deputy leader of Oxfordshire County Council said one person had died as a result of the blast. Cllr Rodney Rose, whose responsibilities cover the fire service, told the Oxford Mail: "I have been told there has been one fatality, but the rest is currently unknown.
"The fire service is there now and we are still trying to find out if this was a demolition. At the moment this is being treated as a collapsed building, not an explosion, but there was a bang."
Residents in the area posted pictures and videos on social media appearing to show the side of the power plant had collapsed.
"I was sitting in my front room, I can see the power station quite clearly from where I am, it's only about 400 yards away," eyewitness Bill McKinnon, who lives near the scene of the explosion, told the BBC.
He explained the blast caused a huge cloud of dust and a loud rumbling sound but that he had not felt any tremors from where he was. McKinnon said from his vantage point he could see generators had been destroyed, with half missing.
"Very shortly afterwards the air ambulance turned up and then fire engines and ambulances started arriving, and a little while after that another air ambulance turned up, and I think they are still there," he added.
The site of Didcot power station, run by operator RWE npower, comprises two powers stations: Didcot A and Didcot B. The incident had taken place at Didcot A, a dual-fired power station which closed in 2013 and has been the site of a series of demolitions since 2014.