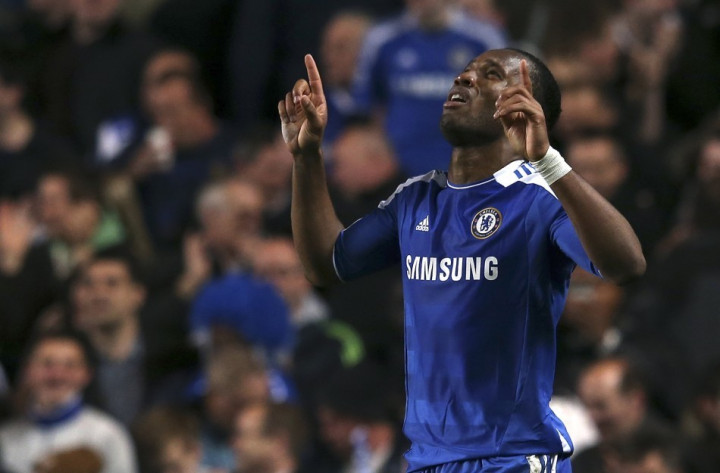 Chelsea legend Didier Drogba has lamented Frank Lampard's summer departure to Manchester City but hailed the arrival of Diego Costa.
Jose Mourinho chose not to offer 36-year-old midfielder Lampard a new contract at Stamford Bridge, bringing an end to his 13-year career with the west London club, where he won three Premier League titles, four FA Cups and the Champions League.
As a free agent, Lampard joined Major League Soccer team New York City in July on a two-year deal. However, in August, he announced he would be joining Manchester City - which counts New York as one of its affiliate teams - on a six-month loan deal.
But with Drogba returning to west London in the summer, the pair could face each other on the pitch when Chelsea travel to the Etihad Stadium for their Premier League clash on Sunday 21 September.
"It is a pity that I come back and he is not here anymore but for sure I will be happy to see him again," Drogba said to Chelsea's official website.
"I know for sure that the reaction [from the Chelsea fans] will be good. It doesn't matter [about] the team he is playing for, he still belongs to us. He is a Chelsea player for what he did, he is part of the history of the club,
"We are going to go there to try to win like we have been trying to win every game this season."
Meanwhile, Drogba has lavished praise on new signing Costa, even though he is aware the arrival of the Spain international striker will limit his playing time at Chelsea this season.
"It [my situation] is different. It is a different season but when I signed here I knew it, so I can only work hard and show the manager that I can play pain-free, like I did on Wednesday, and improve my condition because I need to do that," he said.
"Even if the team is young, there are quite a lot of qualities and experience as well and I am here to help, and also to show them the spirit, even if I don't have any doubt about their desire to win. I am here to help and give what I can."
Costa has scored seven goals in the four Premier League games this season and received the August player of the month award.
"Diego Costa is very good. For him to start the season having come from a different league and to recreate the same thing he was doing in Spain is fantastic. He is enjoying playing here and being with us and he is the striker we needed this season," Drogba said.
"When I look at him, I can see the desire to win every challenge and to score goals. He is hungry for goals and that is the best thing for a team like us."