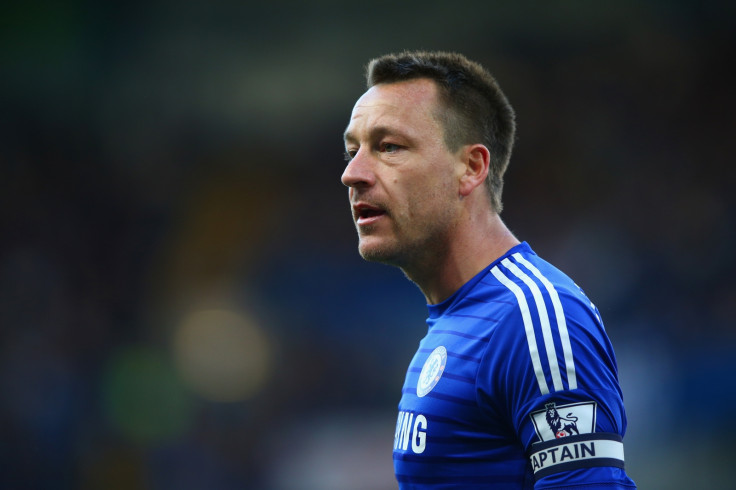 Chelsea captain John Terry has said Jose Mourinho's expected new deal at Stamford Bridge will be "terrible news" for their Premier League rivals.
A number of reports last season said Blues bosses were ready to reward Mourinho with a new long-term lucrative deal at West London after the boss led his side to both the Premier League title and the League Cup.
Mourinho claimed he did not need a new contract to stay at Chelsea but Standard Sport now reports that a four-year deal has already been agreed and will be made official soon.
Terry has not hesitated to discuss the manager's potential contract, claiming that it would be excellent news for the Blues but a big blow for Arsenal, Manchester United, Manchester City and Liverpool in their battle for the title.
"It's great news for the club but terrible news for everybody else because the other managers know that he finds ways to beat teams, he knows people inside out, on and off the pitch," Terry said to Standard Sport.
"Whether you're a player or manager, he does his groundwork. He knows everything. The manager has a lot of great records against clubs and other managers. It must play on their minds."
Chelsea have only signed Radamel Falcao on loan from Monaco and Asmir Begovic from Stoke during the current summer transfer window so far, covering the departures of Didier Drogba on a free and Petr Cech to Arsenal.
But Terry believes that Mourinho's new deal will have the same impact at Chelsea as signing a major star.
"When other big teams sign big players you do think 'oh', but it must be the same for them when Mourinho signs his contract at the club. It's excellent news for the squad because it brings stability. The fans love him because of what he's done.
"For the whole place, stability is key for us, which we missed over the previous five or six years he was away. On the first front I was delighted to have him back and now, secondly, I am delighted he will stay for a few more years. It's stable here, it's calm."