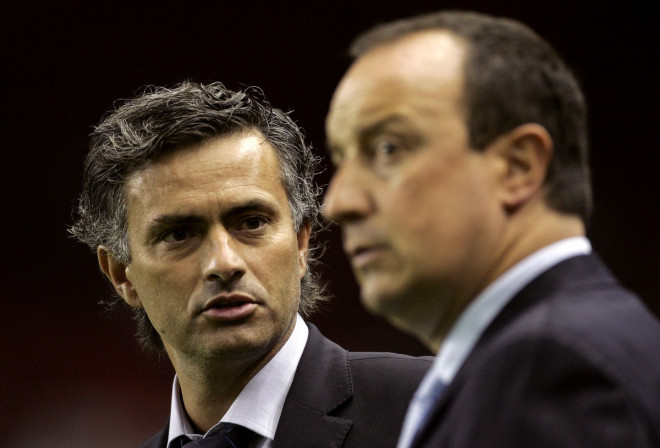 Former Liverpool player Dietmar Hamann believes that Rafa Benitez will be a perfect fit for Manchester United as the Red Devils look to secure their position among the elite teams next season.
United have been through a torrid time this season, currently sit seventh in the league and are unlikely to make any more headway in the table.
Their loss to Everton removed whatever chance they had of making it to Europe next season which led to the sacking of then manager David Moyes. The Scotsman had succeeded Sir Alex Ferguson to the throne but failed to make his mark with the United squad, as they succumbed to their worst ever points tally in over two decades.
United are currently on the lookout for a new manager and a host of names including the likes of Louis van Gaal, Jurgen Klopp, Carlo Ancelotti and others have been brought into the frame. However, Hamann believes that one name that the management should consider is Rafa Benitez, who is currently at Napoli and has already won the Champions League with Liverpool and the Europa League with Chelsea during his tenure in England.
"Rafa Benitez is in Italy at Napoli but his family still lives in the north west and he has always made it clear that he would love to return to the Premier League at some stage," Hamann told talkSPORT.
"The way it is going at Liverpool, I don't think he will be there any time soon and he has been at Chelsea, so there are not too many clubs out there for him. I don't think Arsenal will suit him.
"He, and Manchester United, will be a very good match. He had a few run-ins with Fergie but he only pointed out a few facts, as he would say.
"If I was a United fan I would want somebody who gives you the best possible chance to get back in the Champions League," he concluded.