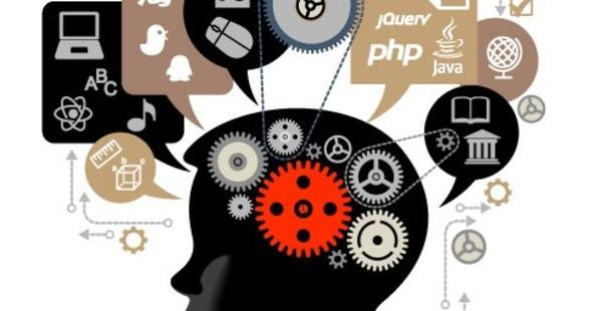 To keep up with the shifting landscape of modern marketing, businesses are dedicating more investment and time than ever to capturing digital opportunities.
Their increased investment in digital marketing is also boosting the wider economy. Recent Econsultancy research revealed that the top 100 digital agencies alone contributed over £1.18bn to the UK economy last year. This is positive news for the UK's digital sector and a strong indication of the changing priorities of business.
Traditional marketers are taking a step in the right direction by turning to agencies with digital capabilities. Together, they are better placed to confront challenges and capitalise on opportunities in this highly competitive, consumer-focused digital business environment. Since 2002, our Top 100 Digital Agencies Report has mapped the growth of these technical and creative sectors. As the digital shift really begins to take hold in the UK, the survey reveals that earnings at the UK's top digital agencies rose 23% last year, from a total of £962m to £1.18bn. To say this indicates significant growth in a tough economy would be an understatement.
Agencies are doing more than ever
But digital agencies are no longer just responsible for delivering services and creating campaigns. As digital has become engraved onto the boardroom agenda, many are involved in guiding strategic transformations and relationships within client organisations. This explains the emergence of traditional management consultancy and IT firms into the digital marketing scene.
With this rapid pace of change, positivity about future prospects and growth for the digital agency sector is extremely high. Of over 150 agencies participating in the research, 70% said they were 'very optimistic' while 91% are expecting an increase in revenues over the next 12 months. In addition, more than four out of 10 agencies surveyed indicated that they expect to see growth of over 30%.
These agencies are on the receiving end of rising budgets from the 71% of businesses who are increasing their digital marketing spend this year. By making digital a strategic priority, businesses will become more agile and are more likely to build lasting, effective brand reputations powered by excellent customer experiences.
Getting technical
Another area driving investment is the massive potential for data. Huge amounts of data are generated by consumers at every digital touchpoint, and the companies achieving the most success are those who are intelligently using this to their advantage. This specialised component of modern marketing strategy presents even greater opportunities for the UK's businesses in the next 12 months. This is why we made data one of the pillars of our Modern Marketing Manifesto.
The requirement for analytical expertise is something we see more and more of with our subscribers, who are grappling with how to measure their digital successes and failures. Customers are online and expect to be reached there, so business leaders must now consider the customer experience across multiple platforms. They must be able to offer more original content, as well as to analyse the wealth of data available. Tracking how investment translates into real income is the next hurdle for marketers and business leaders - who will continue to come under increasing scrutiny.
The end of the digital beginning

The UK's digital media and marketing industry is now worth over £34bn. While the top 100 digital agencies are just one slice of this pie, the substantial growth these agencies are reporting is a cheering reflection on the UK as a centre for digital creativity, technical innovation and business savvy.
Consumers want an experience that is lasting, engaging and informative; digital is the only way a modern marketer can deliver all of the above. Digital is growing individual businesses and digital agencies as much as it's growing our economy.
It is said that we are now at the end of the digital beginning. Organisations are learning to reshape marketing strategies to act in the present, and prepare for the future. Companies that refuse to embrace digital will remain under threat while their more adaptable competitors are positioning themselves to prosper.
We advise our clients to focus on adapting and growing with digital, rather than behind it, which is exactly what these agencies are helping with. We may have passed the digital beginning, but we're a long way from reaching our full potential.
Ashley Friedlein is the CEO and co-founder of Econsultancy, which works with digital marketing and e-commerce professionals. He is on Google+ at https://plus.google.com/108492317807563043494/posts