Barry Silbert's Digital Currency Group (DCG) has added a powerhouse of new investors including Western Union and funds run by Prudential and Foxconn.
DCG, which acquired industry standard media and events company Coindesk in January, has been joined by new investors including: Beijing-based HCM International Company (the investing arm of Foxconn), alongside Western Union and a number of family offices, investment managers, and funds including Gibraltar Ventures (part of Prudential), OMERS Ventures, Horizon Kinetics, Kingsbridge Wealth Management, and Wood Investment Partners.
DCG said in a statement: "Our team of investors now spans various segments of the financial industry, from banks to insurance companies to global money transfer and payments companies who see the potential of digital currencies and their many applications. It also includes manufacturing companies and media companies looking to leverage digital currencies and distributed ledgers to create new efficiencies in their business and build new products and services that make the movement of assets and money around the world instant, frictionless, and truly borderless.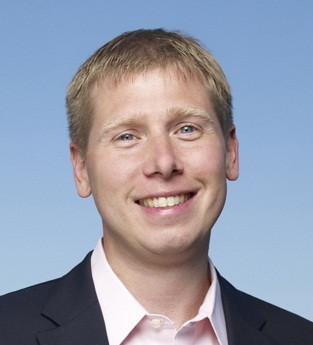 "Our team believes that neither a standalone venture capital or standalone private equity model is perfectly suited to support – and help drive forward – new industries like ours. This is why we set out to create a company, not a fund, that could have the flexibility and permanent capital base needed to invest in technology and build service businesses to enable institutions, corporations and investors to access digital currency and distributed ledger technologies in new ways.
"Over the past six months, we have worked with our investors and other corporate partners to create new models for partnership that create value and opportunity for our portfolio companies, our investors, and the broader corporate ecosystem. Our aim is to help companies learn together and build partnerships that leverage the unique strengths and insights of each stakeholder.
"We continue to believe that collaboration and partnership between startups, incumbents and industry will be a winning recipe in helping this new technology achieve its true potential and accelerating the development of a better financial system."
DCG has also bolstered its board with additional wisdom and talent. Glenn Hutchins has joined the DCG Board of Directors and provides valuable insights to our executive team. Glenn is the Chairman of North Island and a Co-Founder of Silver Lake, which he started in 1999. He is a director of both AT&T and Nasdaq, Inc.; a director of the Federal Reserve Bank of New York. He is also an owner and member of the Executive Committee of the National Basketball Association's Boston Celtics.
Hutchins said: "Digital Currency Group has positioned itself as a key participant in the Bitcoin universe, a space which has the promise to be one of the most innovative sectors of today's technology ecosystem. Bitcoin technology has the potential, among many other impacts, to transform the global payments system and DCG aims to be a central force in the transformation."
In addition, long-time advisor Lawrence Lenihan will join Hutchins and DCG Founder and CEO Barry Silbert on our board. Lawrence is the Co-Founder and Co-CEO of venture operating company Resonance.
Lenihan added: "Barry is a financial services industry visionary. He created the secondary market for private companies and then became one of the earliest public backers of blockchain technology. It will be an honor to assist and advise in this next leg of the development of DCG."
Dr. Lawrence H. Summers and Gavin Andresen also join the DCG team as Senior Advisors. Dr. Summers served as the 71st Secretary of the Treasury for President Clinton and the Director of the National Economic Council for President Obama. Dr. Summers is currently the Charles W. Eliot University Professor and President Emeritus at Harvard University.
Dr. Summers commented: "Digital currencies, blockchain and 'the internet of value' will create new platforms for financial inclusion, and Barry and his team at DCG are building an important platform with great potential to help these technologies reach mass adoption."
Gavin Andresen is one of the developers of the bitcoin protocol, and was the lead developer for several years after the anonymous creator of bitcoin, Satoshi Nakamoto, stepped back. He is currently with the MIT Digital Currency Initiative.