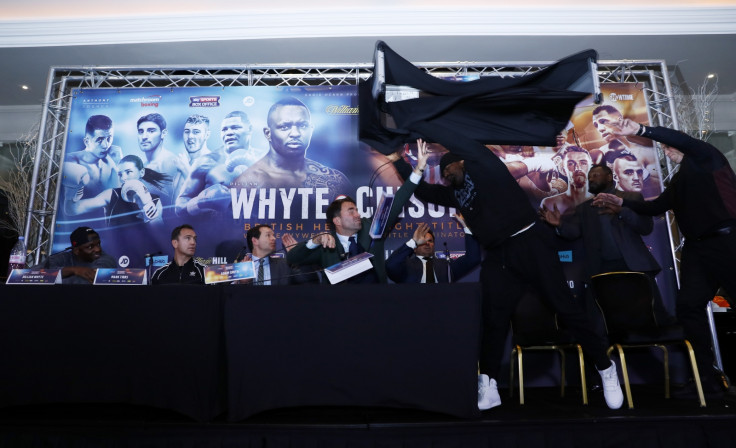 Anthony Joshua's IBF heavyweight title defence against Eric Molina may top the bill at the Manchester Arena on Saturday (10 December), but the potentially explosive finale to the Dillian Whyte vs Dereck Chisora spectacle promises to be the biggest attraction of the evening.
Where to watch
A stacked card in Manchester is available to watch live on Sky Sports Box Office, with the evening getting underway at 5:30pm. Whyte vs Chisora is the last of nine undercard fights before the main event with ring walk to take place from any time from 8pm onwards.
Overview
The build-up to Whyte vs Chisora has gone exactly as many would have predicted when the all-British heavyweight clash was announced earlier this year. Brash, chaotic, violent, a bit classless at times but impossible to ignore. While a first press conference involving the two in November passed off without any random acts of violence or attempted assaults with tripods or bottles, there was a feeling it wouldn't last.
Sky Sports' The Gloves are Off series paired the two in a room in November and it wasn't long before they tore into each other, with Chisora throwing a glass of water in the younger man's face, prompting a gaggle of Matchroom heavies to flood in and separate the two.
The pre-fight press conference on Wednesday didn't disappoint. With both men separated at opposite ends of the table, it didn't take long to kick off once again. After trading barbs, Chisora delivered his final line. "Look into my eyes, if you think I'm a pussy, I'm a punk you tell me right now. Because, listen, I am the baddest man you could ever f*cking meet."
It wasn't quite Muhammad Ali in his pomp. Before the last word was out of his mouth, the 32-year-old hoisted up the table in front of him and launched it towards Whyte and trainer Mark Tibbs, with Eddie Hearn caught in the middle. Again, security surrounded Chisora and his camp who had to be physically restrained as they tried to fight their way back on stage. White just smirked.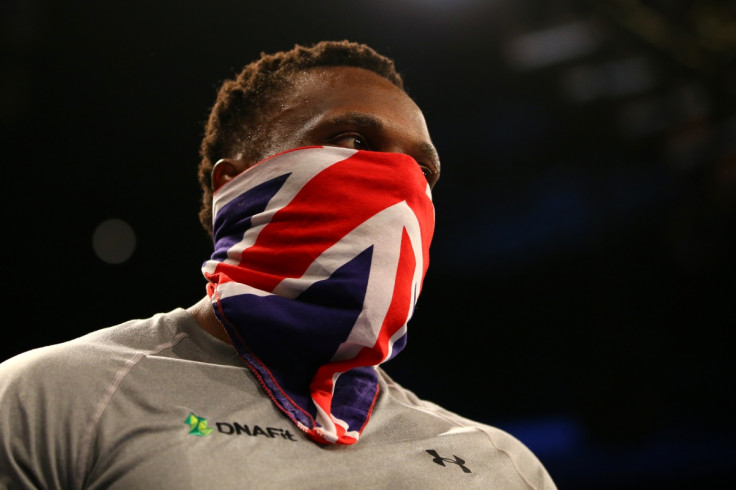 That brings us up to the fight itself. Chisora's highest profile fights in recent years – namely his 2014 rematch with Tyson Fury – were one-paced chores to watch. To his credit, he has gone the distance with some of the biggest names in the heavyweight division in Fury and Vitali Klitschko with that approach. Unfortunately for him, he hasn't beaten anyone we would consider half decent in three years.
Since pushing Anthony Joshua to seven rounds in December last year, Whyte has racked up three more victories having aligned himself with Matchroom. At 28, he will have his eye on greater prizes.
Amid all the insults, table-throwing and general nastiness, it's easy to forget something is on the line here. While the British heavyweight title has been taken out of the equation thanks to their midweek antics, Saturday's showdown will still act as an eliminator for the WBC title, with the winner becoming the mandatory challenger for Deontay Wilder's belt.
Saturday's bout is just about going ahead thanks to this week's scenes. Here's hoping it's now worth all the fuss.
What they've said
Whyte told IBTimes UK: "He's not a nice person. He's a nasty bit of work. I don't like that. He's a bully, he's a bully – and I don't like that. I've never liked bullies, do you know what I mean? If I was walking down the street and someone was bullying someone else, I would stop and beat the bully up. That's me, I don't like bullies."
Chisora told IBTimes UK: "I'm like herpes – one minute I'm gone, then one minute I pop back up. So it's like you have to see the doctor and get a pill but then suddenly I pop back up. In terms of my opponent, there's nothing much I'm scared of, he doesn't bring much to the table. He's got a good selection of punches but he hasn't got a power punch so I'm looking forward to the fight. All I see is Dillian on the canvas."
Records
Whyte: 20 fights, 19 wins (15 via knockout), 1 loss
(W) Ian Lewison – referee technical decision – October 2016
(W) David Allen – unanimous decision – July 2016
(W) Ivica Bacurin – knockout – June 2016
Chisora: 32 fights, 26 wins (18 via knockout), 6 losses
(W) Drazan Janjanin – knockout – September 2016
(L) Kubrat Pulev – split decision – May 2016
(W) Andras Csomor – technical knockout – January 2016
Betting odds
Whyte win: 1/3
Chisora win: 11/4
DrawL 28/1