Dingo Killed Baby Azaria Chamberlain in Australian Outback, Coroner Rules [VIDEO]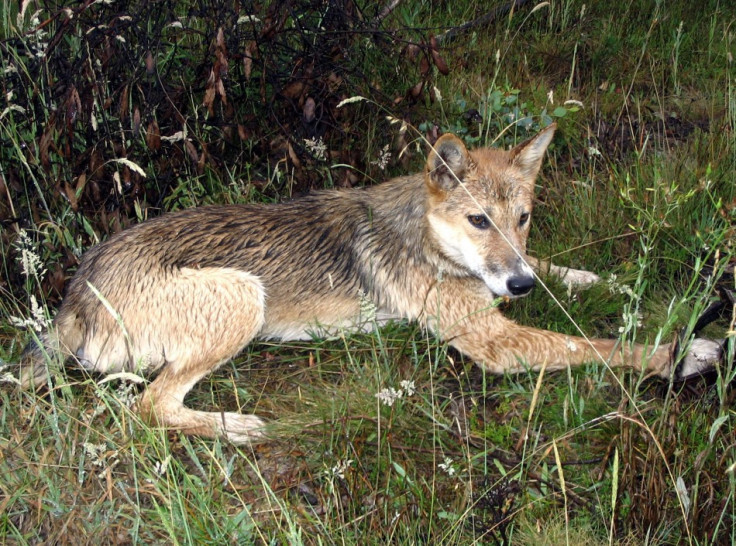 After 32 years, an Australian coroner has confirmed that a dingo took away the life of baby Azaria Chamberlain in 1980.
The nine-week-old baby's death drew global attention, especially after the mother was convicted of murdering the child, who disappeared from a campsite near Ayers Rock in the Australian outback.
Parents Michael Chamberlain and Lindy Chamberlain-Creigton welled up with tears as the verdict was announced in court in the Northern Territory capital Darwin.
The baby's mother served a three-year jail sentence for her daughter's death, while Azaria's father received a suspended sentence after being convicted as an accessory after the fact.
Chamberlain-Creigton, who had claimed that a wild dog took her child, was initially sentenced to life for murder in 1982. She was released from prison after a piece of the baby's clothing was found near dingo lairs and the parents were later exonerated of all charges following a royal commission, though doubts lingered.
''Obviously we are relieved and delighted to come to the end of this saga. No longer will Australia be able to say that dingoes are not dangerous. We live in a beautiful country but it is dangerous," the BBC quoted Chamberlain-Creigton as saying following the verdict.
The baby went missing on 17 August, 1980 from a campsite near Ayers Rock, one of the main tourist destinations in Australia, and the baby's body was never found.
"What occurred on 17th August, 1980, was that shortly after Mrs Chamberlain placed Azaria in the tent, a dingo or dingoes entered the tent, took Azaria and carried and dragged her from the immediate area," Sky News quoted the Northern Territory Coroner Elizabeth Morris as saying in the verdict.
Morris also offered condolences to the parents and three surviving siblings, who have been struggling for three decades to solve the mystery. "Please accept my sincere sympathy on the death of your special loved daughter and sister Azaria. I am so sorry for your loss. Time does not remove the pain and sadness of the death of a child," Morris added.
The incident was made into a film, A Cry in the Dark, starring Meryl Streep.
© Copyright IBTimes 2023. All rights reserved.