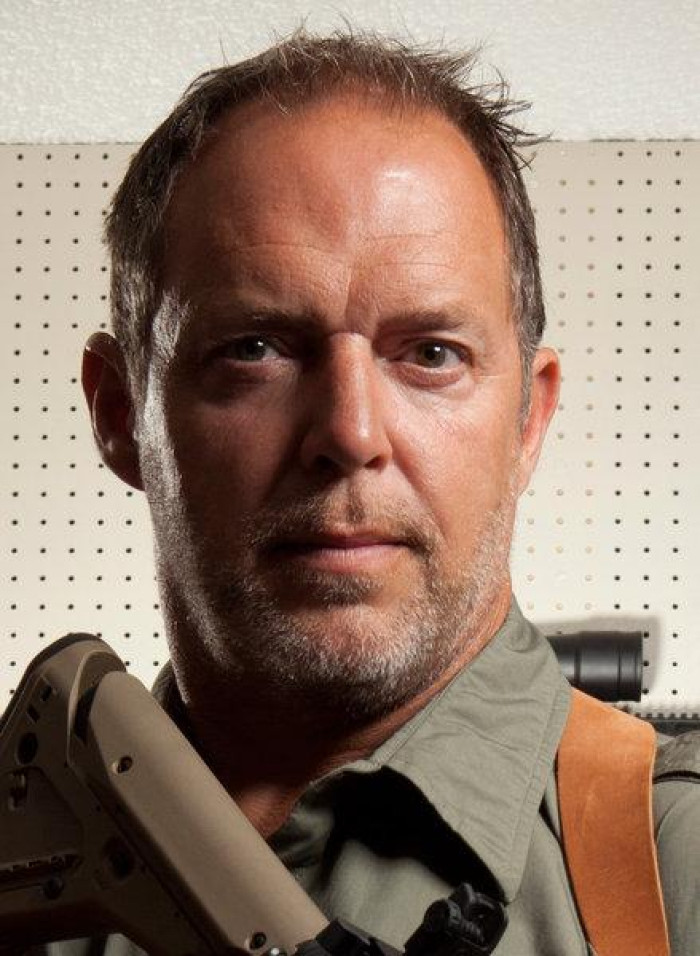 Will Hayden, star of Discovery Channel's hit series Sons of Guns, has been arrested for allegedly raping a child, reported to be his 12-year-old daughter.
Hayden had recently been arrested on charges of child molestation and released on bail. Law enforcement sources told TMZ that "the investigation led the East Baton Rouge Sheriff's Department to tack on a charge of aggravated rape of a child".
Hayden was subsequently arrested in Livingston, LA, the website reported.
The allegations have prompted the cancellation of his Discovery Channel series.
According to Fox News, the network said in a statement, "Given the serious and horrific nature of the charges against Will Hayden, we have decided to halt further production of Sons of Guns and cancel the series."
The Sons of Guns pages have already been removed from the Discovery website.
Arrest documents said Mr Hayden's daughter accused her father of taking her virginity and raping her almost daily since she was 11 years old, TMZ reported.
During an interview with detectives, the alleged victim said she did not report the sexual abuse because she was afraid Hayden would hurt her. The most recent abuse of the now 12-year-old girl occurred during July 2014, according to the documents.
According to the victim, Hayden allegedly told her: "Don't tell them nothing, because I'm all you got."
After the initial arrest, Hayden told TMZ that his ex-girlfriend - and mother of the child - "was making false allegations to get back at him for ending their relationship".
Sons of Guns first aired on the Discovery Channel in 2011 and follows Hayden's life at the helm of a gun store, Red Jacket Firearms, in Louisiana. The company distanced itself from the reality star, posting a statement on its website saying:
"Red Jacket Firearms LLC has initiated and received full legal separation as an entity, from William M. Hayden.
"With heavy hearts, we will be continuing to operate and ensure the fulfillment of new customer orders, back orders and to provide support to those affected by these new developments".