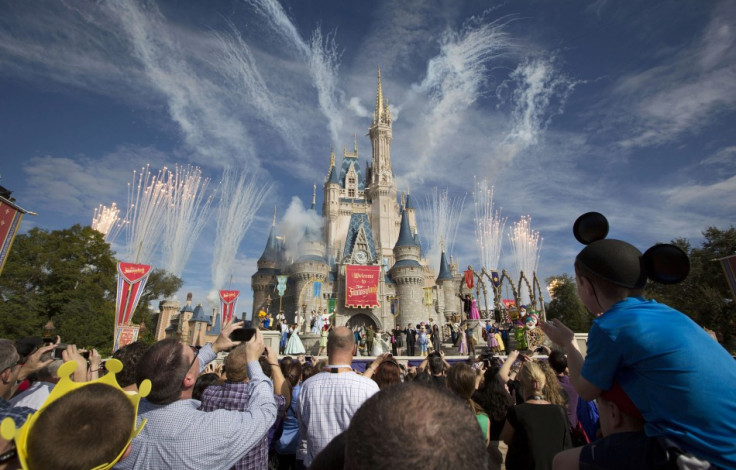 Disney was facing protests after it banned disabled visitors from jumping the queue for rides at its popular Florida resort.
Criticism greeted the announcement by the entertainment giant that queue-jumping passes were to be abolished in a bid to tackle abuse of the system.
Under the old rules, a disabled person could get a disability card which allowed them to go straight to the front of the queue, taking five members of their family with them. But all that will change from October when the cards are ripped up.
A Disney fan from Texas who took family holidays at the resort after her husband suffered a brain injury said that the ban was bad news. Writing on the Trip Advisor website, she said: \"After the accident happened to him we went to Disney when he had recovered. The pass made it possible for us to be able to go.
\"We had always loved Disney and I was happy we could go and enjoy it for our future. Now I don\'t know how we will manage.\"
Mother of two Rebecca Goddad said that her autistic sons would not understand why Disney was hitting their days out at the theme park.
She told the Orange County Register: \"My boys don\'t have the cognition to understand why it\'s going to be a long wait. There are so few things for my boys that bring them utter joy and happiness - to mess with it just makes me sad.\"
Disney said the change was to make the experience more \"consistent\" for all guests. Spokeswoman Suzi Brown said: \"We wanted to curb some of the abuse of this system.
\"Given the increasing volume of requests we receive for special access to our attractions, we are changing our process to create a more consistent experience for all our guests while providing accommodations for guests with disabilities.\"
Abuse of queue passes by visitors at Disney World was said to be rife. It had been reported that wealthy parents hired disabled people to pose as family members to get straight to the front of the queue. People with disabilities were reportedly in on the scam and some offered their services for $680, it was claimed.
The New York Post exposed a racket among wealthy families in the city earlier in 2013 where the contact details for disabled people willing to queue for cash were shared.
One mother told the paper: \"My daughter waited one minute to get on It\'s A Small World - the other kids had to wait two-and-a-half hours.\"
The problem of queue-jumping is not confined to Disney World. Airlines in the United States have experienced passengers turning up at security in wheelchairs and bypassing the long queue, only to jump out of their seat and run for their flight, reported the Washington Post.