Block the dates as Disney just dropped the list of premieres of some of the most-anticipated movies for the next few years. From the sequel of Queen Elsa and Anna's saga, Frozen 2, to the live action Lion King film, the studio has got the ball rolling with its schedule for 2017 – 2020.
With a diverse range – including superhero flicks, action adventures and live-action reboot – the studio boasts an impressive line-up, especially for 2019. But, some of the future projects, as revealed by Variety remain untitled.
Here's a cheat-sheet to keep an eye on every major Disney film releasing until 2020:
March 2019 - Captain Marvel
Superhero films centered on a female fatale seem to be all the rage for the biggest comics-based movie franchises. While DC's Wonder Woman arriving this June is set to be the first in the league, Marvel will soon follow suit with Captain Marvel in 2019. The film starring Brie Larson in the titular role kicks off the first female superhero movie for the studio.
Directed by Anna Boden and Ryan Fleck, the film is rumoured to star Samuel L. Jackson. Captain Marvel hits theatres on 8 March 2019.
May 2019 - Star Wars: Episode IX
The Star Wars triology that began with JJ Abrams' The Force Awakens, followed by Rian Johnson's upcoming film The Last Jedi, finds conclusion in the final Episode IX, which is set for a 24 May 2019 release.
Colin Trevorrow helms the space fantasy that is rumoured to star Mark Hamill, Andy Serkis, and Lupita Nyong'o.
July 2019 – Lion King
Following the success of the Beauty and the Beast, Disney aims to create another live-action reboot of the 1994 classic, The Lion King. The Jon Favreau film arriving on 19 July 2019 will see Donald Glover voicing Simba, while original star James Earl Jones returns as Mufasa. Apart from these two, actor Seth Rogan and Billy Eichner are expected to feature as Pumbaa and Timon.
November 2019 - Frozen 2
Will Anna and Kristoff live happily ever after? What happens to Queen Elsa and her powers? Is everyone happy in the new Queen's regime? All these questions will possibly be answered when Disney returns with the highly-anticipated sequel to the 2013 Oscar-winning film, Frozen.
While plot details are kept under wraps, co-director Chris Buck hinted Frozen 2 shows more of Elsa's personality.
Kristen Bell, Idina Menzel, Jonathan Groff and Josh Gad are returning for the sequel directed by Buck and Jennifer Lee.
July 2020 – Indiana Jones 5
Initially scheduled for a 2019 release, the fifth Indiana Jones film has been pushed back to a later date on 10 July 2020. The upcoming film penned by David Koepp will see both Steven Spielberg and Harrison Ford return in their respective roles.
Find the rest of the Disney movies' release dates below:
2017
5 May - Guardians Of The Galaxy Vol. 2
26 May - Pirates Of The Caribbean: Dead Men Tell No Tales
16 June - Cars 3
3 November - Thor: Ragnarok
22 November - Coco
15 December - Star Wars: The Last Jedi
2018
16 February - Black Panther
9 March - A Wrinkle In Time
6 April - Magic Camp
4 May - Avengers: Infinity War
25 May - Han Solo Star Wars Anthology Film
15 June - The Incredibles 2
6 July - Ant-Man And The Wasp
3 August – Live-Action Disney Fairy Tale
2 November – Live-Action Mulan
21 November - Ralph Breaks The Internet: Wreck-It Ralph 2
25 December - Mary Poppins Returns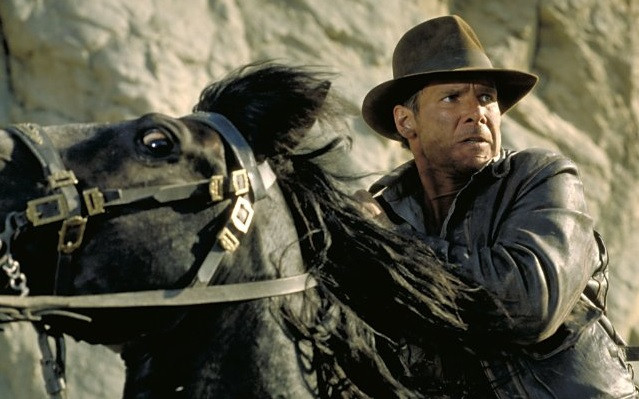 2019
3 May Untitled Avengers
21 June - Toy Story 4
2020
10 July - Indiana Jones 5
25 November - Gigantic