Thor: Ragnarok trailer beats Beauty and the Beast as Marvel/Disney's most-watched in 24 hours
Reboot of It still reigns supreme however, racking up 197 million views during its debut day online.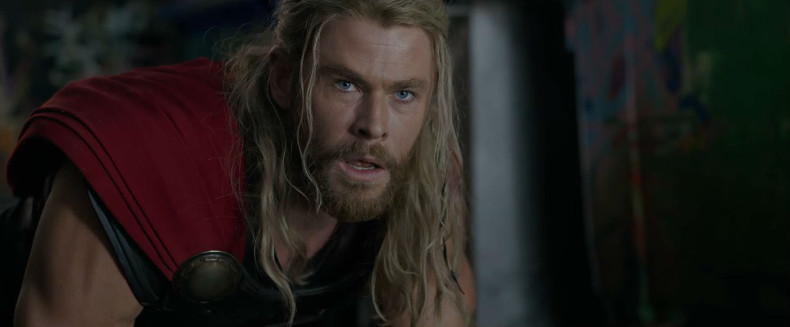 As of late, it seems that the trailers generating the most excitement are those showcasing reinventions or extensions of films we already have a connection with. Until Tuesday (11 April), the teaser with the most views in its first 24 hours was Disney's Beauty and the Beast. But now that title belongs to upcoming Marvel sequel Thor: Ragnarok.
Despite being less than two minutes long, the teaser racked up a record 136 million views during its debut day online — beating Bill Condon's live action reboot which earned 127.6m views, and trouncing Star Wars: The Force Awakens' 112m views. Fellow superhero outings Guardians of the Galaxy Vol 2 and Captain America: Civil War accumulated 81m and 61m views respectively during their same time periods. Basically, Disney must be feeling pretty smug right now.
Speaking of the studio, it's expected that its long-awaited first trailer for upcoming sci-fi sequel Star Wars: The Last Jedi will finally be released later this week, as Star Wars Celebration takes place in Orlando, Florida. Will that overtake Thor: Ragnarok as Marvel and Disney's most watched trailer in its first 24 hours? Only time will tell.
Other trailers that have made it into the top ranks when it comes to views during their first day online include Fifty Shades Darker with 114 million. Surprisingly however, it's the teaser for It that reigns supreme, as by 1 April, it had racked up a staggering 197m views.
Even though it was only short, Thor: Ragnarok's first look teased director Taiki Waititi's lighter approach to the stories of the Asgardian God, as well as boasting a psychedelic high-fantasy feel to the instalment. It had glimpses of characters such as Skurge (Karl Urban) and Cate Blanchett's villain Hela, while Tom Hiddleston's Loki also made his return to the Marvel Cinematic Universe.
The clip sees Thor (Chris Hemsworth) captured by The Grandmaster (Jeff Goldblum) and Valkyrie (Tessa Thompson) and forced to act as a Gladiator-type figure for the former's enjoyment. He starts to think his luck has turned around when the pair pit him against his "friend from work" Hulk (Mark Ruffalo), but when the Avengers pals face-off in the arena it's evident that the big green guy doesn't recognise his former ally.
Also starring Idris Elba, Jaimie Alexander and Benedict Cumberbatch as Doctor Strange, Thor: Ragnarok is scheduled to reach UK cinemas on 27 October 2017 and US big screens on 3 November.