The sexist comments by Nobel Prize winner for medicine Tim Hunt has drawn the ire of women scientists around the world with thousands posting pictures of themselves hard at work, and looking not in the least sexy.
The pictures posted under #distractinglysexy show women in various attires, including in laboratory coats, ditches and even one taking a sample of cheetah's droppings.
Wildlife biologist and conservationist Sarah Durrant, tweeted an image of herself ... holding animal droppings.
Filter mask protects me from hazardous chemicals and muffles my woman cries. Double win! #DistractinglySexy http://t.co/5kYlm6SNud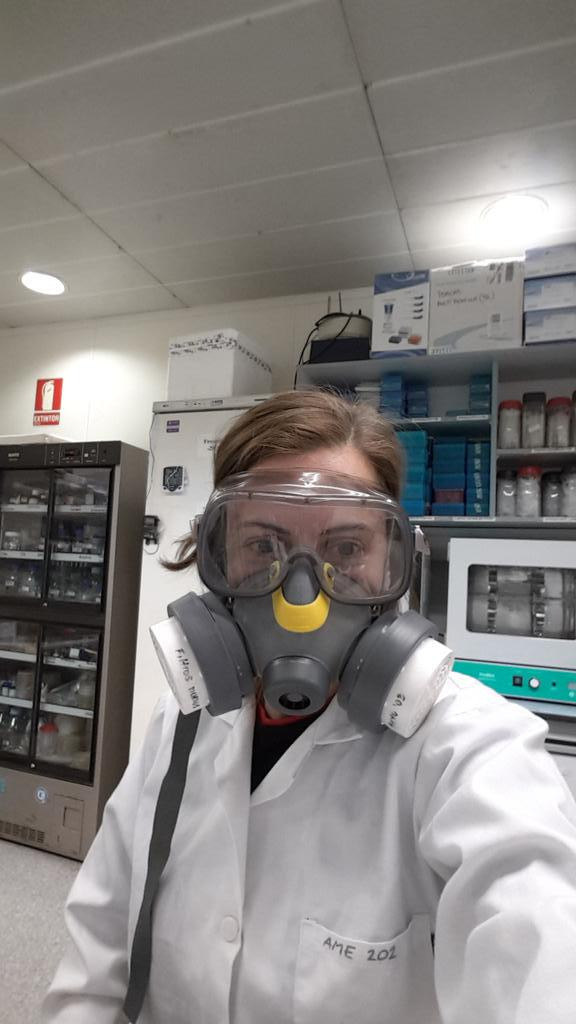 It's just really hard working in a coed lab because I'm too distracting to the male scientists#distractinglysexy http://t.co/9cZMUpy6TL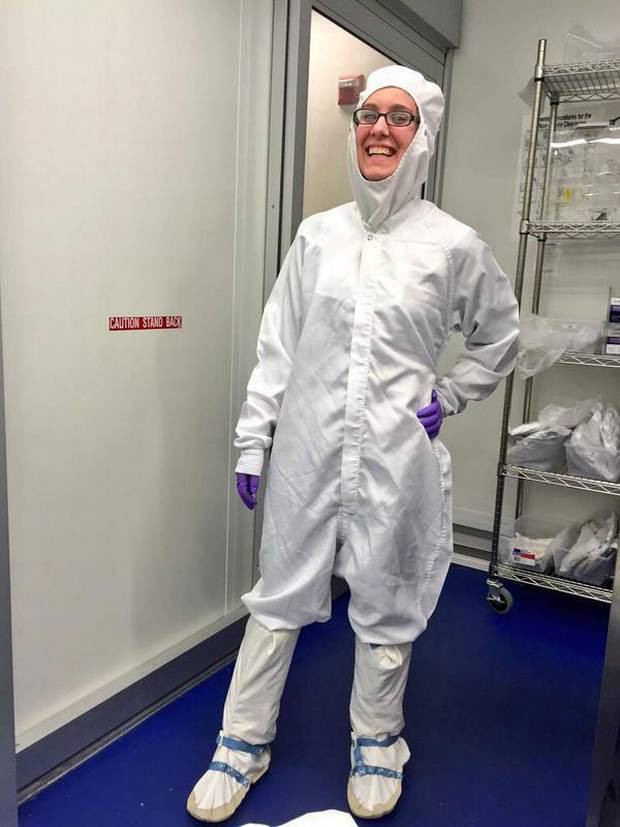 A male scientist also got into the fun of things, tweeting the following:
Following Sir Tim Hunt's useful advice I've updated the laboratory signage.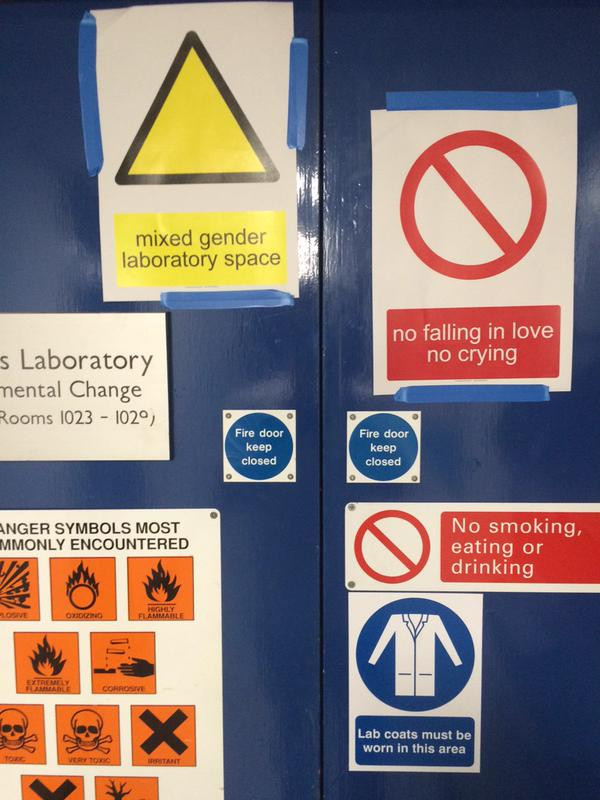 Hunt has since resigned as honorary professor with the University College London following the uproar triggered by his "trouble with girls in the lab" comments in a speech at a South Korea conference.
He had said: "Three things happen when they are in the lab ... You fall in love with them, they fall in love with you, and when you criticise them, they cry," Hunt explained.
In a BBC radio interview later Hunt said he was sorry for hurting anyone's feelings, but not for making the point that women can cause disruptions in labs. He said calling for separate labs for the genders was a stupid thing to do in front of journalists, and that his "ironic comment" had been taken too seriously by the audience.
"I did mean the part about having trouble with girls," he added. "It is true that I have fallen in love with people in the lab and that people in the lab have fallen in love with me. It's very disruptive to science, because it's terribly important in the lab that people are on a level playing, and I've found that these emotional entanglements have made life difficult.
"I'm really really sorry that I caused any offence, that's awful. I just meant to be honest, actually ... Science is about nothing but getting at the truth and anything that gets in the way of that diminishes, in my experience, the science."