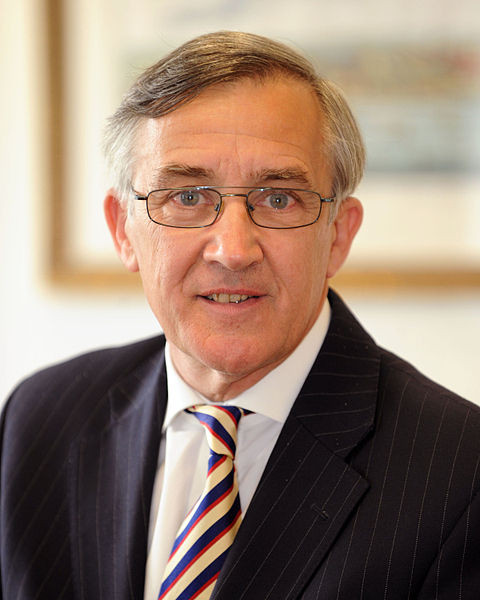 Sir Gerald Howarth, Conservative MP for Aldershot, has denounced divorced and separated parents for their "dysfunctional" lifestyles.
The senior Conservative politician claimed that separated families were costing the taxpayer billions of pounds a year and that the public should be "more vocal of their condemnation" of marital breakdown.
During a parliamentary debate, Howarth said stay-at-home mothers had been "belittled for far too long" and criticised fathers within broken homes for neglecting their children.
He said: "The men who father these children seem to have absolutely no interest in bringing them up, let alone paying for them. We cannot afford to continue subsidising people who live these kind of dysfunctional lifestyles."
He brought up the case of Raymond Hull, a drug-dealer who fathered 22 children with 11 women, who escaped a prison sentence. Howarth said that prosperous areas, such as his constituency in Hampshire, were being affected by such people.
He also claimed that divorced or separated parents were costing the taxpayer £40bn a year.
He added: "Some will say that in a free society people should be entitled to live any lifestyle they want. However, overwhelmingly it is the taxpayer who is picking up the tab, so the state cannot be an idle bystander."
He argued his case on the basis that Britain was in an age when judgment was necessary.
"Am I being judgemental in an age when such approach is deemed inappropriate? Of course I'm being judgmental. For the sake of the country, we need to be judgmental. Besides, there are plenty of people who never cease to be judgmental about Members of Parliament."
Divorce figures have fallen since 2000. The decline has been attributed to more couples living together before they marry, which has reduced the number of weak relationships. The number of marriages has increased since 2009, after a lull of marriages after the Second World War.
According to research, 47.5% of children were born out of wedlock, in comparison to 25% in 1988. Trends predict more than half of children in 2016 will be born to unmarried parents.