Hollywood actor Jamie Foxx is set to play boxing's most controversial champion in a forthcoming Mike Tyson Biopic, it has been revealed.
According to Variety, the Django star will get in the ring and don Iron Mike's iconic gloves to take on the role of the troubled pugilist and self-styled 'baddest man on the planet'.
"Me and Jamie Foxx are in discussion, and we gonna do it," Tyson said. "Within a year to 18 months, we're going to do the Mike Tyson story and he's going to portray me.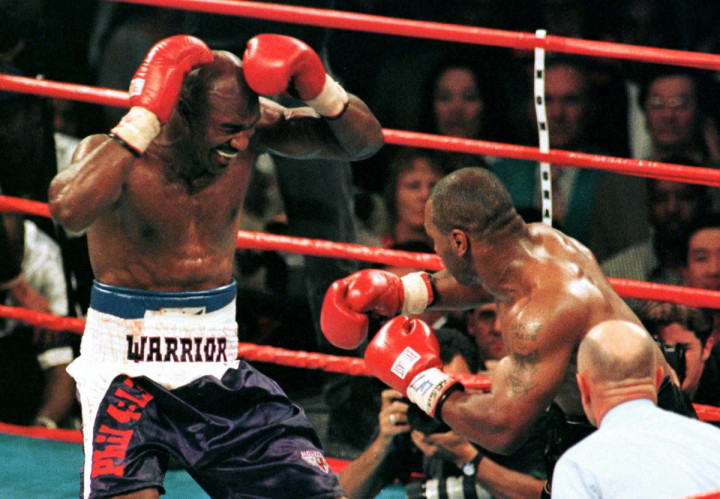 "Now they have this new animation; because you know Jamie's pretty much my age so he can't portray me but they have this new system."
At the age of 20 Tyson became the youngest undisputed heavyweight champion of the world, after taking home all three WBC, WBA and IBF titles. During his career he is said to have earned more than $300m (£180m).
Aside from his boxing achievements, the film is likely to also focus on Tyson's other headline –making antics such as his rape conviction and an incident where he bit off part of Evander Holyfield's ear during a bout in 1997.
Foxx, who made is acting debut in the 1992 fantasy comedy film Toys already has one biopic under his belt. In 2005, he took home the Best Actor Oscar for his portrayal of American singer-songwriter Ray Charles in the film Ray.
It is believed that Terrence Winter, the man behind Wolf of Wall Street, Sopranos, Boardwalk Empire, has been enlisted to write the script.