DLR strike: Transport for London issues travel advice ahead of 48-hour walkout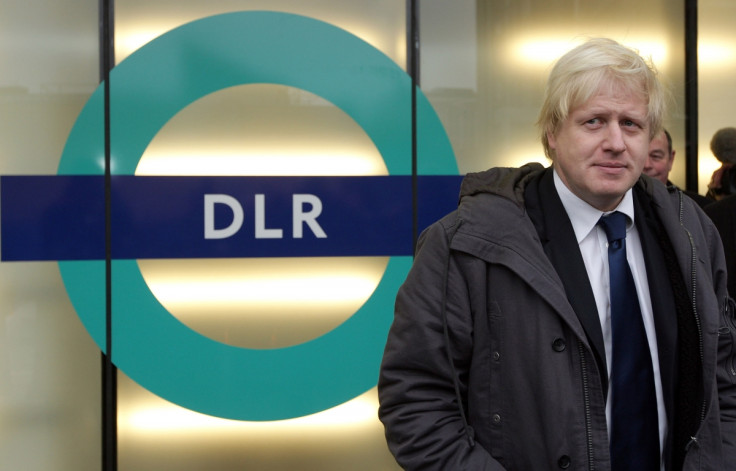 Extra buses will be laid on in London across key Docklands Light Railway (DLR) routes as the services face a 48-hour-long strike starting on 3 November. The walkout over working conditions is between the Rail, Maritime and Transport Workers (RMT) union and service operator KeolisAmey Docklands (KAD).
Mick Cash, the general secretary of the RMT, claimed around 600 DLR staff were furious at the employer and accused KAD of "trying to bulldoze through some of the worst working practices and conditions" in the transport sector.
"We will not sit back and allow this aggressive and bullying culture to develop on this key part of London's transport network," he added. "The company should not have underestimated the anger of the workforce and KAD's abject failure to address these issues which left us with no option but to ballot for action and that ballot registered a massive 92% in favour.
"Despite strenuous efforts by RMT negotiators in talks since the ballot was confirmed the company have dug their heels in and have failed to make progress in a number of key areas at the heart of the dispute."
But KAD management accused the RMT of being "intent" on proceeding with the strike action, rather than seeking a resolution to the dispute. "We have held a number of meetings with RMT representatives in recent weeks and it is clear that all of the issues they have raised can be resolved, or, in some cases, removed from the dispute and managed through the established appropriate channels," said Kevin Thomas, the managing director of KAD.
"It is extremely frustrating that RMT appears intent on proceeding with strike action rather than seeking resolution to the issues. Such action will cause unnecessary disruption for our passengers, which I believe is avoidable.
"As always, we continue to seek meaningful and reasonable discussion with the union, with a view to achieving resolution and preventing disruption for our passengers."
Meanwhile, Transport for London (TfL) has promised to lay on an "enhanced" bus service for DLR commuters and advised the passengers that Underground services will be running as usual.
Rory O'Neill, TfL's director of DLR, said: "If the strike goes ahead, KAD says that it is unlikely that any DLR services will run. TfL bus, Tube and rail services will be operating as normal, extra buses will run on key routes and staff will be available to help. Customers are advised to use our website to plan ahead.
"As other TfL services, particularly in east London are likely to be busier than normal, we ask customers who are able to consider avoiding the busiest times if they can. We would urge the RMT not to subject customers to disruption and to continue discussions with KAD to settle the dispute."
Top tips from TfL on how to survive the DLR strike
· Strike called by the RMT leadership in a dispute with KeolisAmey Docklands means DLR services unlikely to run on these days
· Enhanced bus services to operate on key routes along the DLR network and a replacement bus service will connect key DLR interchanges with the Tube network
· All other TfL services will operate as usual. Services in east London and on the Jubilee and District lines are expected to be much busier than usual
· Customers who have flexibility are advised to avoid the busiest times if they can
· Check tfl.gov.uk/dlr-strike for the latest information
· Up-to-date information on the TfL website at www.tfl.gov.uk
· Travel alerts will be provided through Twitter on @TfL, @TfLTravelAlerts and @LondonDLR
· TfL will also be providing information to radio and television broadcasts for use in news bulletins
© Copyright IBTimes 2023. All rights reserved.