DNC hack: Security firm CrowdStrike stands by research as Russia strongly denies involvement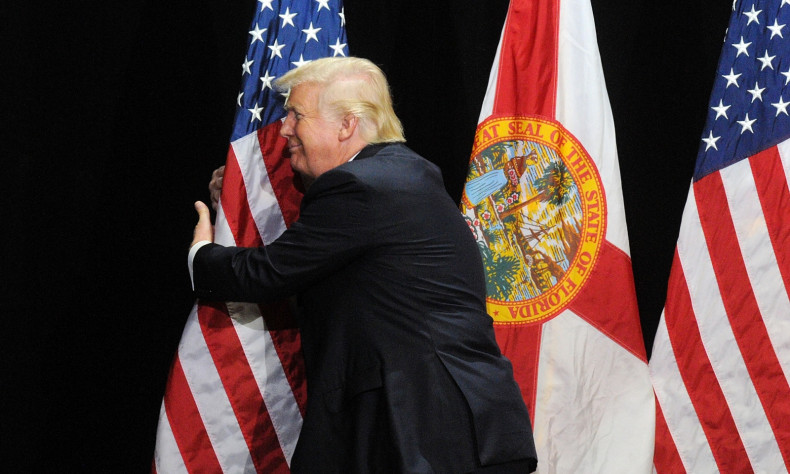 The security firm hired to investigate the cyberattack at the Democratic National Committee (DNC) has said it stands by its assertions that Kremlin-linked hackers were responsible for the breach – as Russian officials continue to strongly deny the claim.
The statement from security experts at CrowdStrike comes after a lone hacker dubbed 'Guccifer 2.0' uploaded stolen documents, including a strategy playbook compiled on presidential candidate Donald Trump, with a claim that cast shade on the firm's reporting.
On a Wordpress page set up to host the stolen documentation the hacker said: "Cybersecurity company CrowdStrike announced that the Democratic National Committee (DNC) servers had been hacked by "sophisticated" hacker groups. I'm very pleased the company appreciated my skills so highly. But in fact, it was easy, very easy."
In response, CrowdStrike said it "fully stands by its analysis and findings identifying two separate Russian intelligence-affiliated adversaries present in the DNC network in May 2016."
As previously reported, the firm said it had evidence showing that state-sponsored hackers had infiltrated the DNC computer networks and had lay dormant for over a year monitoring chats, emails and internal communications.
Yet only 24 hours after the theft of sensitive documents was first reported, they appeared online – sent to The Smoking Gun and WikiLeaks and included a massive intelligence dossier on Trump, donor lists and files reportedly lifted from Hillary Clinton's PC server.
The CrowdStrike statement continued: "Whether or not this posting is part of a Russian Intelligence disinformation campaign, we are exploring the documents' authenticity and origin. Regardless, these claims do nothing to lessen our findings relating to the Russian government's involvement, portions of which we have documented for the public and the greater security community."
"Forgot the password"
Meanwhile, Russian officials have continued to deny involvement in the hack, which was reportedly a clear attempt at digital espionage. The advisor to Russian president Vladimir Putin, German Klimenko, instead said it was likely that "someone simply forgot the password".
"It's always simpler to explain this away as the intrigues of enemies, rather than one's own incompetence," he was quoted as saying by the RIA Novosti state news agency. "Usually these kinds of leaks take place not because hackers broke in, but, as any professional will tell you, because someone simply forgot the password or set the simple password '123456'."
According to The Washington Post, Putin's spokesperson Dmitry Peskov, said: "I absolutely rule out the possibility that the government or government agencies were involved in this."
As with nations including China, Iran and even North Korea, Russia has long been considered to have well-established cyber capabilities – however the true extent of its abilities remains unknown. It is widely believed that Russian hackers were involved on the cyberattacks against a Ukrainian power grid in December 2015.
In response to the data leak, Donald Trump responded by claiming the Democratic Party had orchestrated the hack on itself. In a statement, he said: "We believe it was the DNC that did the 'hacking' as a way to distract from the many issues facing their deeply flawed candidate and failed party leader."
You can read the full Trump document below: