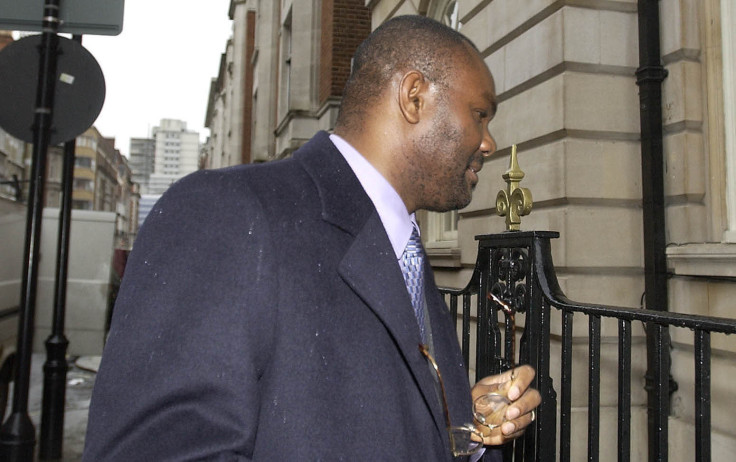 A doctor has avoided jail for a second time after being convicted for possessing "disgusting" extreme animal pornography, including video footage of a man having sex with a snake. Disgraced GP Cyprian Okoro, 55, was found to have a collection of obscene videos on his phone that were sent to him via WhatsApp.
Among the videos was a woman having sex with a horse, a man having sex with a snake and a woman having sex with dogs. Okoro was also found to have an indecent video of a two-year-old boy, which he had moved into a password-protected "vault" app on his Samsung phone.
At the Old Bailey, Okoro, from Streatham, south west London, was handed a six-month sentence suspended for 12 months and ordered to re-sign the sex offenders' register after being found guilty of five charges of possessing extreme pornography and one of possessing an indecent image of a child.
Following the verdict, the jury was told that it was the second time Okoro had been convicted in the "quite unusual case". The Court of Appeal ordered a retrial after he was sentenced to nine months' jail suspended for 18 months at Norwich Crown Court in 2014.
Upon sentencing, Judge Richard Hone told Okoro said he is "very lucky" to avoid a jail for a second time for possessing videos of a "grossly offensive, disgusting or otherwise obscene character" and that he had "betrayed the high standards of conduct required by your profession".
Horne added: "The evidence shows there is a prodigious amount of pornographic material, some of it illegal, the majority of it not. He is very lucky not to be immediately imprisoned and this was quite a bad case.
"It would be unfair to put him immediately in prison when the first trial gave him a suspended sentence – even if it was frankly pretty lenient."
The court was also told Okoro was found guilty by a General Medical Council panel of serious professional misconduct relating to "inappropriate comments of a sexual nature" at work in April 2000 and suspended for 18 months, extended for a further 12 months in 2001.
In mitigation, Okoro's lawer said the GP was "traumatised" by the stigma attached to his charges, but denied being a paedophile. He told the court: "His biggest regret is he did not delete the material the moment it arrived and did not seek to cut off the ties with those who sent the material to him."