In early June, Rita Ora was released from her Roc Nation contract, following a long-running legal battle with Jay Z. Yet another female artist failing to flourish under the guidance of the hip-hop icon – on the outside, historically, it seems the business magnate has issues when it comes to marketing the ladies in his squad.
Before you say it, yes, Rihanna is a certified superstar. But what about the other female artists who signed their name on the dotted line for Roc-A-Fella Records or Roc Nation? He may have one superstar in his team but his batting average is poor.
Team sheet
For context, a look at the squad that went before is required, first up: Amil. After impressing Jay Z as part of Major Coins, the rapper made her debut on lead single from the Rush Hour soundtrack, Can I Get A..., alongside Jay Z and Ja Rule. Her debut album, All Money is Legal, was released in September 2000 but tanked in a big way; selling just 29,000 copies in its first week, debuting at 45 on US Billboard 200 before it quickly fell off.
Then there was Teairra Mari. Signed to Roc-A-Fella/Def Jam Records during Jay's time as president of the iconic label, she too failed to make an impact once her album was released. Selling 69,000 copies in its first week (2005), Roc-A-Fella Records Presents Teairra Mari did eventually go on to sell 248,000 units in total but it wasn't enough to make her a star.
Another female artist once under Jay Z's wing, Bridget Kelly is a singer/songwriter who penned Kelly Clarkson's Einstein (2011). She signed a record deal with Roc Nation in 2008, filled in for Alicia Keys when Jay performed Empire State of Mind live, and split from the stable in 2014. About to self-release an album All or Nothing, Kelly speaks to IBTimes UK about having Jay Z as a boss, her debut album, and advice she would give a new artist having signed a major record deal.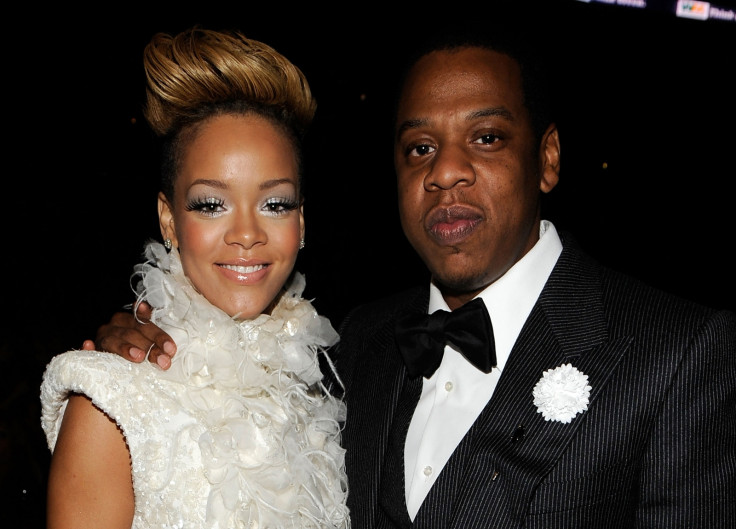 No hard feelings
"I don't think it's a female thing," Bridget says when asked whether she thinks Jay Z struggles to market female artists on his roster. "I think it's to do with the fact that he's an artist. If you look at the majority of the artists on the Roc-A-Fella label – female or male – they are nowhere to be found at this point. So that's everybody, the whole roster. I don't think it has to do with being female.
"I think it's tough in general, all across the board, as an artist to lead a label and be in charge of so many other peoples creative processes. Think about any other artist that has their own situation going, they're not at the top of their game unless everybody else is below them. Does that make sense? No one else on G.O.O.D. Music is on Kanye West's level."
Discussing the difference between G.O.O.D. Music and the Roc-A-Fella/Roc Nation artists leads to one outcome: the majority of G.O.O.D. Music artists are successful. They might not be Kanye West successful, but the majority of them are millionaires with a back catalogue of hits and solid albums. Look at the names on Kanye's roster past and present: John Legend, Pusha T, 2 Chainz, Big Sean, Common, KiD CuDi. These artists have all been highly successful and continue to be today. Regardless, Bridget still thinks it's tough for an artist to be a boss themselves but doesn't blame Jay Z for her false start at the label:
"I just think all across the board it's tough to have artists underneath you when you're an artist yourself unless you have the right infrastructure. I find for me the timing was more of a downfall than anything else because I don't think that at the time there were the right people in place to keep the momentum and the dynamic going. I don't think that they were equipped for that when I was there. So I wouldn't blame Jay for that but I would say it's definitely politics, I would say there's a lot of moving pieces and moving parts that didn't line up for me – I can't speak for Rita but it depends on who's there."
Think like a fan
"Overall though because of where the music industry is at right now, all labels – whether they're ran by an artist or not – are disinterested in artist development, period," Bridget continues. "Nobody wants to spend time, money or energy trying to complete a project. They wanna know how many Instagram followers you have when you walk in the building. They wanna know how many music videos or YouTube videos you have out. They want your album to be ready. They literally don't want to spend any time or money on that at all – that's the industry across the board."
Offering advice to artists who may be wet behind ears in terms of what to expect when signing a deal and putting an album out, Bridget hates to admit it but you might have to be a little strategic in the creative process.
"You have to be a little bit diplomatic in the sense that you can't just think about it from a creative point of view, you have to think about it from a consumption point of view as well," she explains. "I think as artists we get caught up in our own bubble, we're very introverted to some degree and I think that prevents us from recognising what we like as fans. So making my new album I went back and listened to full bodies of work that I love and can listen to from start to finish and thought to myself, 'This is a model I would want to listen to.'"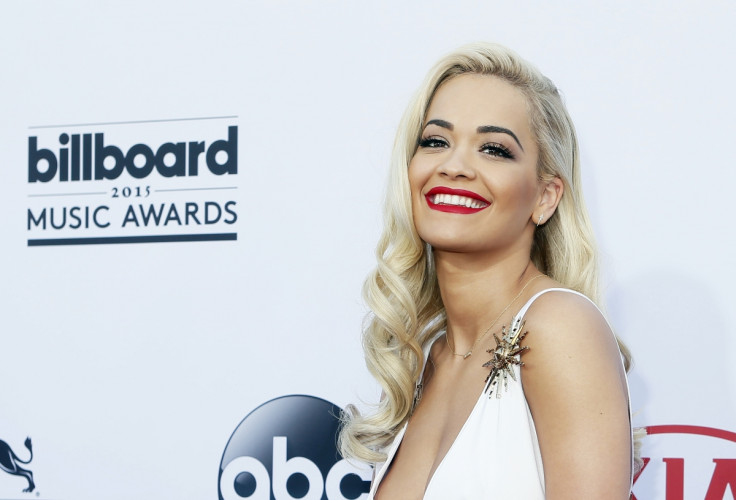 "Brandy's Full Moon is one - that's an album I can listen to from start to finish with no problem. John Mayer's Continuum is another one that start to finish I really love. So to me I went back as a fan and dug a little deeper. I think you have to remember that as a fan part of what we are inspired by are things that make us feel complete and things that work, so before I get caught up in my own shit I'm gonna go back and listen to something that works and that makes me feel complete and whole and at peace with my own project. So I would say go back to what inspires you as a fan first and I think that'll take some of the pressure off of feeling like you've gotta reinvent the wheel."
All or nothing
In keeping with the original title she wanted for her album when it was announced in 2011, Bridget's All or Nothing is finally coming. "I'm not gonna give you all of the meat and potatoes," she says laughing after being asked to divulge as much info on her debut as possible. "I can't give you everything but I will say that it is my most honest work to date – I don't think anything I've put out before has been fraudulent but because it's a full project, a full album, it's going to tell all sides of the story. It'll be me heartbroken and me also being in love again, and then me being cheated on but me also cheating. So it's a full body of work, it's cohesive and I think people are really gonna appreciate it from start to finish. It's taken on maybe four forms since its conception but it's finally coming, it should be here in September this year."
Reflecting on her time caught up in album push backs and hold ups, she ends with what she's learned so far: "I would say – and it's applicable to life in general – just accepting where I'm at in my space. Because I have been in scenarios where I have had to kinda force myself to finish something, or complete a song, or really force myself to focus on it, and when I do that it doesn't come out the way I want it to. It doesn't feel right, it doesn't feel organic to me. So probably the most important thing is embracing wherever I'm at in the process. So if I hit a wall I have to acknowledge that I've hit a wall. I need to take a break for a second and come back and revisit it in a little bit."
Bridget Kelly's All or Nothing is coming soon.
---
Will Lavin is a Hip Hop Music & Lifestyle Specialist of 10 years. A 2015 IMC Award winner, he's written for publications such as VIBE, XXL, Complex and Blues & Soul. He's worked with artists such as Chaka Khan, Timbaland, will.i.am. and Chris Brown. He also runs illwill.co.uk.
---