Dogecoin Down - Mt. Gox Theft has Knock-on Negative Effect on All Cryptocurrencies
Litecoin, peercoin, dogecoin all down following Mt. Gox closure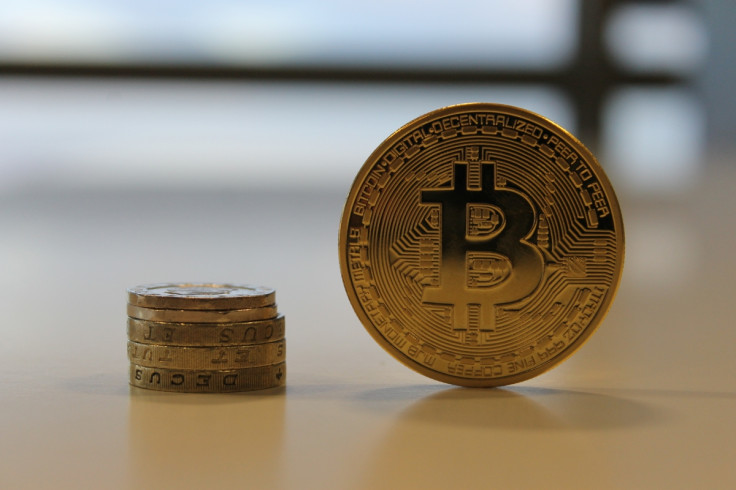 The theft of 744,000 bitcoins from Japanese-based Mt. Gox cryptocurrency exchange on Monday has not just driven the price of bitcoin down, but as a result has driven down the price of every one of the next top 40 cryptocurrencies.
According to the website CoinMarketCap, which monitors the market capitalisation of all cryptocurrencies, the various digital currencies are showing drops of anywhere between 10% and 40% for the digital currencies listed.
Bitcoin's value has dropped 20% in the last 24 hours, and its price is currently listed at $456 on the site. The cryptocurrency's overall market value has dropped from $8 billion yesterday to $6bn today, and the price is continuing to drop.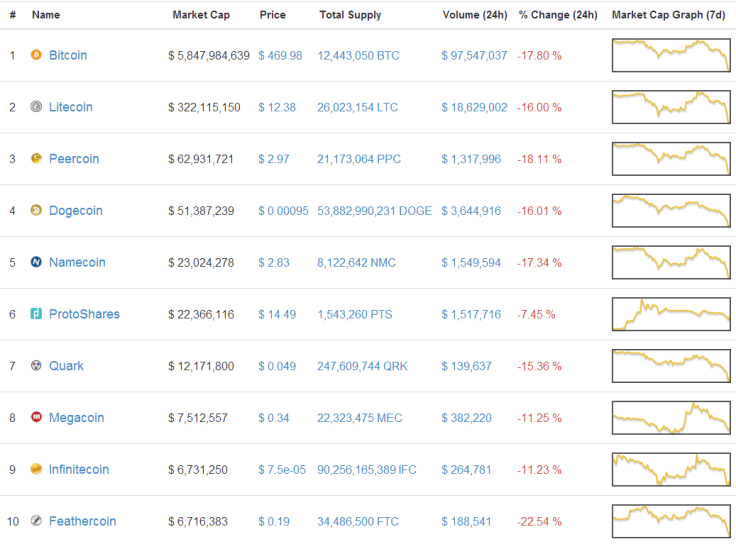 The rest of the top five (mineable) cryptocurrencies have seen their value drop in line with bitcoin, and despite attempts to separate themselves from the number one cryptocurrency, they are still inextricably linked to Satoshi Nakamoto's invention.
Litecoin is down 16%, peercoin down 18% while the popular meme-based cryptocurrency dogecoin is also down just over 16%.
Huntercoin shines
The sole shining light in the sea of negative numbers on CoinMarketCap seems to be huntercoin, whch has seen its market capitalisation rise by more than 50% in the same period.
It is unclear why this particular cryptocurrency is bucking the downward trend, but the fact that around 80% of the coins are only obtainable inside a virtual universe which resides inside the blockchain, could have something to do with it.
The fallout from the Mt. Gox affair is likely to continue for some time to come, but there is already a move to isolate the exchange from the wider cryptocurrency community in order to avoid a bigger problem:
"We are confident, however, that strong bitcoin companies, led by highly competent teams and backed by credible investors, will continue to thrive, and to fulfil the promise that bitcoin offers as the future of payment in the Internet age."
This is part of a statement from a group of companies including exchanges Kraken, Bitstamp and BTC China, as well as bitcoin wallet-makers Coinbase and Blockchain and is clearly an attempt to limit the impact of this hugely damaging incident on the wider cryptocurrency industry.
© Copyright IBTimes 2023. All rights reserved.