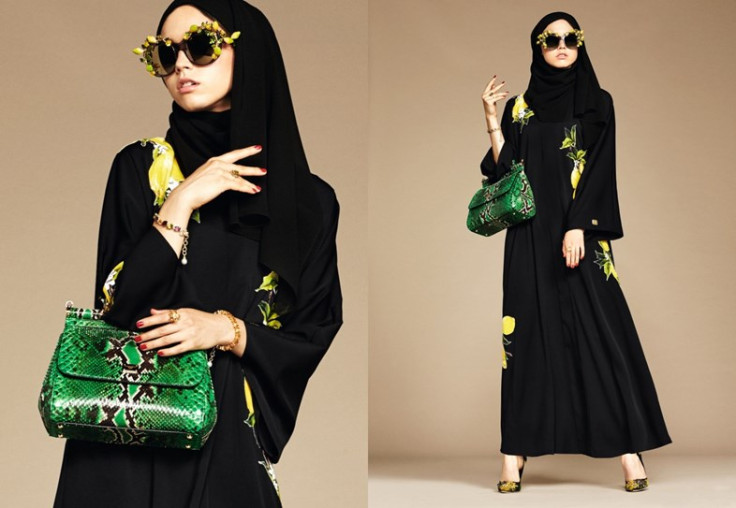 Dolce & Gabbana has focused collections on many female groups in the past from Italian mothers to young lovers but its new enterprise is by far the most boundary-pushing. The fashion house has revealed a new collection of hijabs and abayas that have been created especially for Muslim women.
With Muslims accounting for 22% of the global population it is surprising that high fashion brands have not catered more exclusively for their needs but Dolce & Gabbana is clearly looking to change that as well as capitalise on a largely untapped market.
The collection was revealed exclusively on Style.com/ Arabia showing a range of abayas (loose robe-like dresses) and hijabs (headscarves) delicately embroidered with floral motifs in line with the brand's spring-summer 2016 collection as well as printed daisies and lemons upon rich black silks. Sheer georgette and satin weave charmeuse fabrics are layered with intricate lace panelling on the hems while other monochromatic designs have an all over lace design.
Stefano Gabbana showed the collection off to his Instagram followers first with the hashtag #dgabaya. The collection images have received around 5,000 likes each but have also been met with criticism with users leaving messages including:
fahimah_uncover4what No thank you Dolce and Gabbana my hijab is not a fashion statement. I cover to please Allah and Allah alone
While others have shown excitement for the upcoming range, praising the brand for creating a range for Muslim women.
isleym_sousouIts so so beautifull I Really Really love it thanks for thinking about muslim woman.
The high street has been more responsive in creating "modest wear" collections as they have dubbed them, as well as launching these lines around Ramandan in time for the shopping spike before Eid. Last year Uniqlo teamed up with Muslim blogger Hana Tajima to create a line of hijab, dresses and Kabaya in a variety of warm, vibrant colours and prints.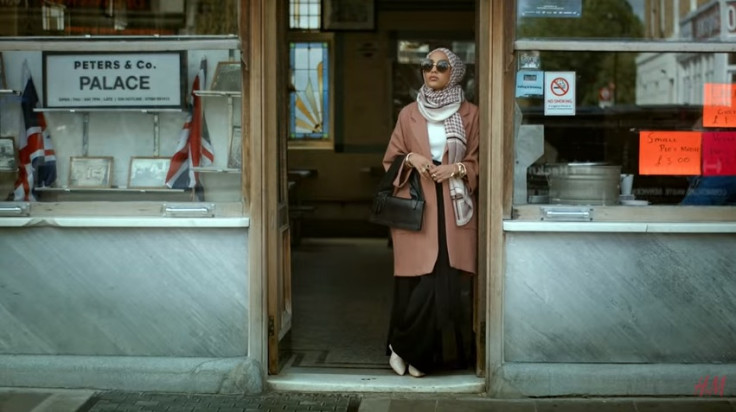 Similarly H&M signed 23-year-old Muslim model Mariah Idrissi to front its Close the Loop campaign video centred around sustainable fashion. Idrissi, the first Muslim model to be hired by the brand, was pictured in her hijab and H&M clothing to further press the notion that the religious attire is an entrenched within our society as high street fashion.