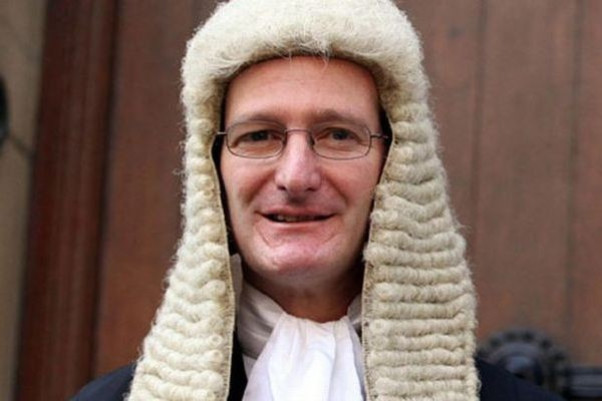 Britain's battle with the EU over prisoners' voting rights has intensified after it emerged the attorney-general will give evidence to the country's highest court in a bid to prevent a murderer and a child rapist from winning the right to vote.
Dominic Grieve, the UK's most senior legal officer, is expected to testify in the Supreme Court that parliament rather than Europe should decide whether prisoners can vote.
It will be the first time an attorney-general has appeared in the court since it was established in 2009.
The case has been brought by George McGeogh, who was jailed for life for the murder of a deaf man in 1999, and Peter Chester, who was sentenced to life in 1978 for the rape and murder of his seven-year-old niece. Both men are seeking the right to vote under European law.
Lawyers say that a judgement in the prisoners' favour would impede parliament's ability to decide on prisoners' rights.
A verdict by the European Court of Human Rights in Strasbourg ruled that Britain's blanket ban on voting rights for prisoners must end.
MPs are to vote on whether to defy the European Court's ban, or introduce voting rights for prisoners.
Chester is seeking the right to vote in parliamentary and European elections, while McGeogh is fighting for voting rights in European and Scottish elections.
McGeogh's lawyers say they will invoke EU laws which, unlike the human rights convention, can be enforced by British courts without parliamentary approval.
Last week, the president of the Strasbourg court, Dean Spielmann, criticised the government for its failure to implement the court's rulings.
"Such an attitude ... undermines the whole system and causes great damage to the credibility of the UK when it comes to promoting human rights in other parts of the world," Spielmann said.
Tory MP Dominic Raab, a former foreign office lawyer, said: "The fact that the attorney-general is defending the case shows how serious an assault on our democracy it is.
"The EU's backdoor attempt to dictate human rights to Britain is dangerous ... and will strengthen calls for a wholesale renegotiation of Britain's terms of membership. It is a battle we must win."
A spokesman for the government said: "The government has made its position on prisoner voting rights absolutely clear - we believe prisoner voting is a matter for national parliaments to decide.
"The attorney-general will strongly defend that position at the Supreme Court."