Marisol is 26 years old. She was born in the Dominican Republic to Haitian parents. Neither she nor her siblings were registered at birth, as their parents had no formal identification.
When they died, she was 10 and had no other choice but to become a domestic worker with a wealthy family in Santo Domingo. They promised to send her to school, but instead forced her to work 15 hours a day. They beat her up and never let her set foot in a school.
The lack of a birth certificate prevented Marisol from ever getting an identity card, essential to access jobs, health care and education. In late 2014, the Dominican authorities launched a six-month naturalisation plan that was meant to help people like Marisol obtain identity documents.
But by the time she had heard about the scheme, it had already expired.
Statelessness in the Dominican Republic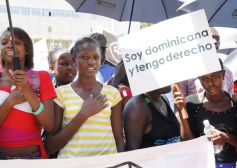 In 2013 the Constitutional Court in the Dominican Republic ended a decades-long system under which the children of Haitian migrants were recognised as Dominican citizens.
It claimed the rule change was an effort to crackdown on illegal migration for Haiti, which has been racked by violence, poverty and environmental disasters.
The ruling denied the children of Haitian migrants birth certificates and identity documents, leaving them effectively stateless. The UN estimates that there are as many as 200,000 stateless people living in the Dominican Republic.
To make matters worse, the family she works for as a cleaner is now threatening to sack her, afraid of the consequences of employing an undocumented person. With no identity papers, Marisol cannot register her children either. "I hoped they could have a better future, but without identity documents it is not going to be possible," she told me.
This heart-breaking story is just one of the dozens I heard during an Amnesty International visit to the Dominican Republic in the past two weeks. And yet, the Dominican government insists it has given all undocumented people born in the country to foreign parents, like Marisol, every opportunity to access identity papers.
Naturalisation
Dominican authorities who met with us did not seem willing to acknowledge that many people were left out of the six-month "naturalisation plan" they set up following a 2013 ruling that deprived thousands of people of their Dominican nationality virtually overnight.
They told us that, having conducted a "massive public campaign", they had no reason to believe that many people did not know about the scheme.
However, over the past week we spoke to many people who, like Marisol, were not able to enroll in the plan. Dilta, a single mother, could not register any of her 10 children as she had no money to pay for the costly documents she needed for all the applications.
Rosana tried to enrol, but she failed. Her parents lacked any form of identification and officers would not accept an application unless she could provide their parents' identity documents (even if this requirement is not contemplated in any law). Rosa was the only one in her family who did not apply, as she was away during the implementation of the plan and unable to communicate with her family during that time. Jessica simply did not hear about the plan.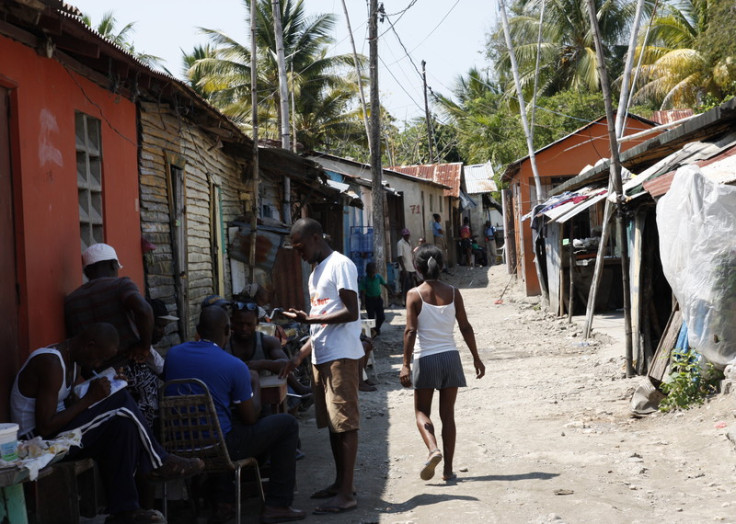 In response to a chorus of criticism at national and international level, instead of implementing additional measures to solve these problems, the Dominican authorities have now launched a public campaign and a diplomatic tour to tell the world what they claim is the "real story" of the country's policies towards migrants and their descendants.
One of the key messages of this campaign is that in the Dominican Republic nobody is stateless. In his speech at a summit of Central- American leaders in Panama on 26 June, the president of the Dominican Republic, Danilo Medina, gave a wealth of details and statistics to justify this claim.
However, statistics do not convey the drama of lives being turned upside down. Beyond the numbers, there are real stories of people who have had to leave school, have lost job opportunities and, in the worst cases, been abused, discriminated against and exploited – all because they lack identity documents.
"If I had my documents, I would have finished school and I would be studying psychology at university," Esterlina told me. "Because of the lack of documents, I had to give my son away as I had no job to feed him," Mery admitted.
Without identity documents to prove their nationality, people like Marisol, Esterlina and Mery are condemned to being stuck in extreme poverty and have no hope of having or giving their children a better future.
The naturalisation plan set up by the Dominican authorities was meant to mitigate the situation of statelessness in this population. But it is not enough. The Dominican authorities must acknowledge that people like Marisol exist, as their suffering and hopes bear witness. But above all, they must act to end their situation of statelessness and lack of documentation.
Toning down the public relations spin and taking all appropriate measures to ensure that no one is left stateless in the Dominican Republic is the only way to convince the world that their policies have changed lives for the better.
Chiara Liguori is Caribbean Researcher at Amnesty International