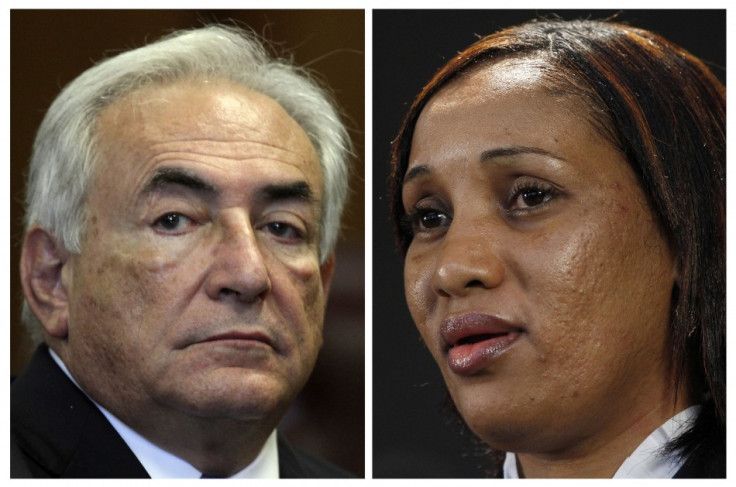 The affair in which Nafissatou Diallo accuses Dominique Strauss-Kahn, the former managing director of the International Monetary Fund,(IMF), of forcing her into oral sex and trying to rape her on May 14 in his New York hotel suite, has made the headlines for more than three months, but sources say the case is about to be dropped.
While the case against Strauss-Kahn was first said to be strong, the last two months have seen the prosecutor's opinion shift towards the politician's as allegations of inconsistencies in Diallo's account reportedly emerged.
Following news that the maid had allegedly lied about another rape case in her asylum application in the U.S. the judge later on decided to relax the former French minister's bail conditions, with analysts already indicating at the time, the move could lead to the prosecution dropping the case later on.
While the politician is currently free on bail, his passport has been confiscated forcing him to stay in the U.S.
Monday, Diallo was summoned to meet the Manhattan prosecutors with her lawyer, Kenneth Thompson, telling the New York Times he believed she has been called in to be told that all or some of the charges would be dropped.
Mr Thompson told The New York Times, that the letter summoning Mrs Diallo suggested this could very well happen.
"If they were not going to dismiss the charges, there would be no need to meet with her," he added.
On the other hand, Strauss-Kahn is due in New York state court on Tuesday, where the Manhattan District Attorney Cyrus Vance is expected to tell the judge how he wants to proceed.
Despite speculation about the possibility of the prosecutors dropping the charges against Strauss-Kahn going viral over the weekend prosecutors have for now refused to comment.
Commenting on what could happen during the hearing, the New York Post said that in his motion to dismiss, Mr Vance will review the findings of investigation, including previously undisclosed information that raised questions about Mrs Diallo's credibility.
Last month, Diallo also attended a series of interviews, which observers said could have been an attempt to try and shift the public opinion in a favour.
In additions to the charges relating to sexual assault, the 32-year-old immigrant from Guinea in West Africa has also filed a civil suit against Strauss-Kahn seeking unspecified damages.
Warning that Diallo's court battle is far from over Thompson said "I am not sure what is going to happen, but we hope the DA will stand by Mrs Diallo."
"She is still very depressed over the turn of events... She wants justice in this case," he added.
Strauss-Kahn has pleaded not guilty to all charges against him including committing a criminal sexual act, unlawful imprisonment, and attempted rape.