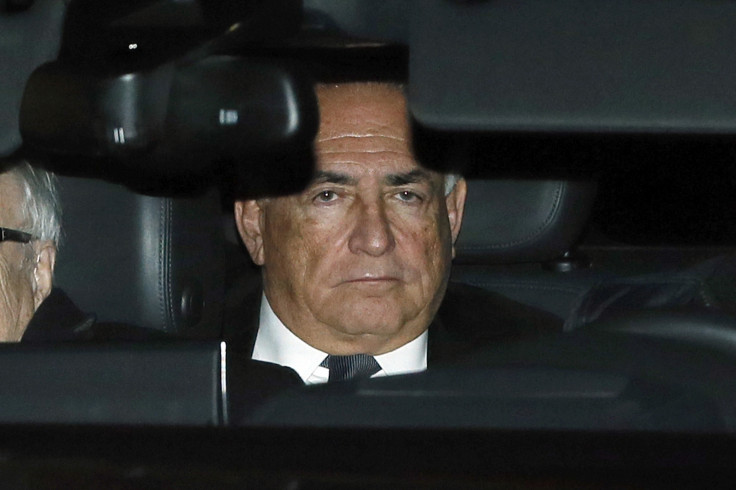 Former IMF chief Dominique Strauss-Kahn has told a French court that he attended only four orgies a year because he was too busy dealing with the financial crisis.
The 65-year-old testified at a court in Lille on charges of aggravated pimping in connection with a sex ring revolving around the city's Hotel Carlton, where orgies described as "carnage with mattresses all over the floor" were held. If convicted, Strauss-Kahn faces a maximum of 10 years in jail and a fine of up to €1.5m (£1.29m).
He denied any accusations, claiming that he did not know that the women who took part in group sex at luxury hotels in Paris and Washington DC were prostitutes.
"I have committed no crime or offense," he wrote in a letter read by the court. He added that he was not aware that the women in question had "prostitutional character" and rejected reports of a wild number of orgies between 2008 and 2011.
"When you read the criminal complaint you get the impression it was this frenetic activity," he said. "But it was four times a year, not more than that. It wasn't this out-of-control activity."
DSK added that at the time he was preoccupied by the subprime crisis, political ambitions, and complicated personal relationships.
Earlier, three topless protesters from the Femen radical feminist group jumped on the car of the former IMF chief. The words "pimp, clients, guilty" and "your turn to be f****d" were painted on their chests.