Dominique Strauss-Kahn pimping trial: Femen topless protesters jump on DSK car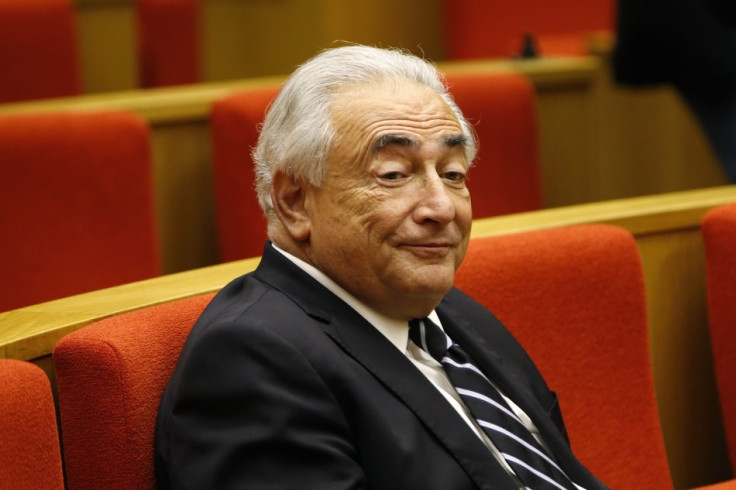 Three topless protesters from the Femen radical feminist group have jumped on the car of the former IMF chief Dominique Strauss-Kahn (DSK) outside the French court where he is due to testify on charges of pimping.
The bare-chested protesters, who were shouting "the clients are convicted", were immediately blocked by Lille security guards and carried away. They had "pimps, clients, guilty" painted on their chests and "your turn to be f****d".
Strauss-Kahn, 65, was forced to resign from the IMF and abandon hopes to run for French president in 2012, after he was accused of rape by a maid at a luxury New York hotel in 2011.
Criminal charges were later dropped but the incident opened the gates to a number of fresh claims against DSK and investigations into his sexual conduct that eventually resulted in a fresh trial on aggravated pimping charges.
Judges in the northern city of Lille allege Strauss-Kahn participated in a prostitution ring centred on the Carlton Hotel, where orgies described as "carnage with mattresses all over the floor" were held.
If convicted, Strauss-Kahn faces a maximum of 10 years in jail and a fine of up to €1.5m (£1.29m).
DSK has admitted taking part in group sex but denied knowing that women at the orgies were prostitutes. He also denied pimping charges.
© Copyright IBTimes 2023. All rights reserved.