Donald Trump boasts about getting higher TV ratings than 9/11 attacks
Trump also boasted about having the tallest building in Manhattan immediately after the attacks.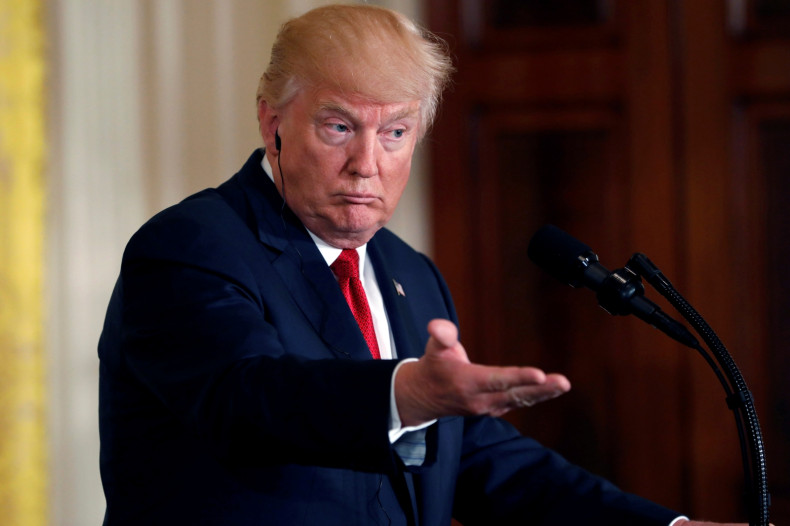 Donald Trump has boasted that his ratings are higher than those of the 9/11 terrorist attacks. The president was speaking to the Associated Press about his first 100 days in office when he spoke about his former opponent Hillary Clinton and his vision for America.
When asked if he thought he had changed how people vote, Mr Trump pointed to his "very high ratings", claiming they increased by two or three times when he appeared on the Sunday morning shows.
He highlighted Chris Wallace's Fox News show. "It had 9.2 million people. It's the highest they've ever had. On any, on air, John Dickerson had 5.2 million people," he said.
"It's the highest for 'Face the Nation' or as I call it, 'Deface the Nation'. It's the highest for 'Deface the Nation' since the World Trade Center. Since the World Trade Center came down. It's a tremendous advantage."
It isn't the first time that Trump has caused a stir surround 9/11.
Just hours after the attack itself on the 11 September 2001, he was interviewed by a radio station and claimed that since the Towers came down, he now owned the tallest building in Manhattan.
He was also condemned for claiming around $150,000 of government funds which was reserved for small businesses to get back on their feet.
Almost 3,000 people died in 9/11 when al-Qaeda terrorists hijacked several planes, crashing them into the twin towers and the Pentagon.
Mr Trump claimed that Fox News was the "most accurate" network, and he had stopped watching CNN and MSNBC to avoid ''negativity'' before work.
He also insisted the press treated him "so badly" when he claimed last week there might have been a terrorist attack in France before the police had released details.
"I said it may be a terrorist attack and MSNBC, I heard, went crazy, 'He called it a terrorist attack.' They thought it was a bank robbery," he said.