Donald Trump boasts Bernie Sanders supporters will vote for him over Hillary Clinton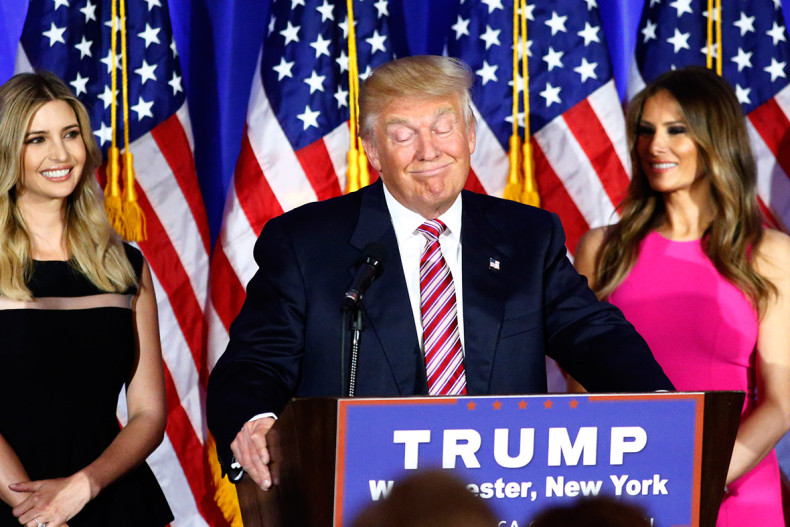 Donald Trump has boasted he will pick up Bernie Sanders' supporters after it emerged Hillary Clinton had enough delegates to secure the Democrat nomination.
The GOP presumptive presidential nominee made the comments following the 7 June primaries, which saw Clinton winning California, New Jersey, New Mexico and South Dakota – announcing herself the first ever female presidential candidate as the primaries came to a close.
Although Clinton will not officially be declared the Democrat candidate until after the July convention, she is widely expected to take the position – leaving Sanders supporters up for grabs.
And while Clinton herself has suggested she will reach out to Sanders for his support, and is likely to take many of her fellow Democrat's voters, Trump said he too would be aiming to nab support from Sanders' camp.
In a Tweet, Trump said: "Bernie Sanders must really dislike Crooked Hillary after the way she played him. Many of his supporters, because of trade, will come to me."
In another post about the Vermont senator, Trump said: "@SenSanders fans, greatest way to get even with her Highness – vote for @realDonaldTrump, at least you'll have a job."
Sanders has suggested he has no plans to step down ahead of the convention, dividing support in the Democrats, unlike in the GOP, where Trump is the only remaining candidate for the presidential election.
Following Ted Cruz's campaign suspension, Trump has focused his attacks on the Democrat candidate – most notably Clinton who has been exchanging jibes with the GOP candidate ahead of a race that will likely see the two of them go head to head in the race for the White House.