Donald Trump has provoked the wrath of Michael Jackson's brother after making lewd claims about the late King of Pop's sex life and tragic passing. Jermaine Jackson accused the Republican presidential candidate of name-dropping and peddling lies in a bid to win votes.
During an interview at the CNN Republican town hall in South Carolina, the mogul claimed that Billy Jean hit maker had enjoyed a week-long sex-session with his former wife Lisa-Marie Presley. He alleged that the pair hired one of his luxury apartments for their romp.
Speaking about the power couple's 1994 honeymoon at the Mar-a-Lago estate in Palm Beach, Florida he said: "I knew Michael Jackson very well. He lived in Trump Tower for a long period of time and would go down to Mar-a-Lago," he said. "He actually got married – you know, to Lisa Marie Presley – and had a big deal at Mar-a-Lago.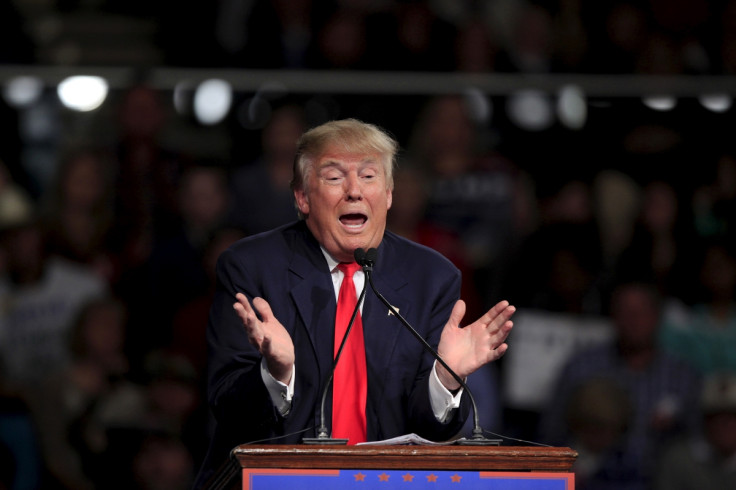 "He was up there one week with her, and he never came down, so I don't know what was going on, but they got along.
"People say they didn't get along but let me tell you they were there for a week and didn't come down at all."
Trump's outpouring also included a tale which blamed Jackson death on a loss of all self-esteem due caused by botched surgeries. The performer passed away in June 2009 of propofol intoxication after suffering a respiratory arrest at his LA home.
Trump said: "He lost all his confidence. Honestly because of bad, bad, bad surgery. He had people that did numbers on him that was just unbelievable. And when you lose your confidence in something you can even lose your talent."
Jermaine hit back in string of tweets telling Trump that his family was a no-go area. "Friends don't pay tribute by peddling b.s. theories about Michael's 'loss in confidence'. This fool Trump needs to sit down," he wrote.
He continued: "Michael's confidence was affected by the pressures, injustice and vitriol of external circumstances. Period. Name-dropping Michael don't make you cool and won't win you votes. Especially when using botched facts."
The 61-year-old Jackson 5 star later clarified his remarks, addressing TMZ as he tweeted, "I never said 'You're no friend of Michael.' He was. It's 'botched surgery' talk that I don't expect from a friend."