Republican Presidential candidate Donald Trump has claimed that political correctness is to blame for attacks such as the deadly mass shooting in San Bernardino, after reports emerged that husband-wife killers Syed Farook and Tashfeen Malik were not reported by a neighbour due to concerns about racial profiling.
Speaking at a campaign rally in Raleigh, North Carolina, the 69-year-old New York real estate mogul said that political correctness had stymied the US's response to shootings.
"How about the person who knew what was going on, said they didn't want to report them because they think it might be racial profiling. Did you see that? Did you see that? I'm not sure, do I believe the person? Can anybody be that dumb? But they didn't want to report because they didn't want to be involved with racial profiling. We have become so politically correct we don't know what the hell we are doing," Trump said.
The San Bernardino mass shooting on 2 December left 14 people dead and 21 injured. Tashfeen Malik, 27, and her husband Syed Rizwan Farook, 28, were both killed in a subsequent shootout with police in the southern Californian city, east of Los Angeles.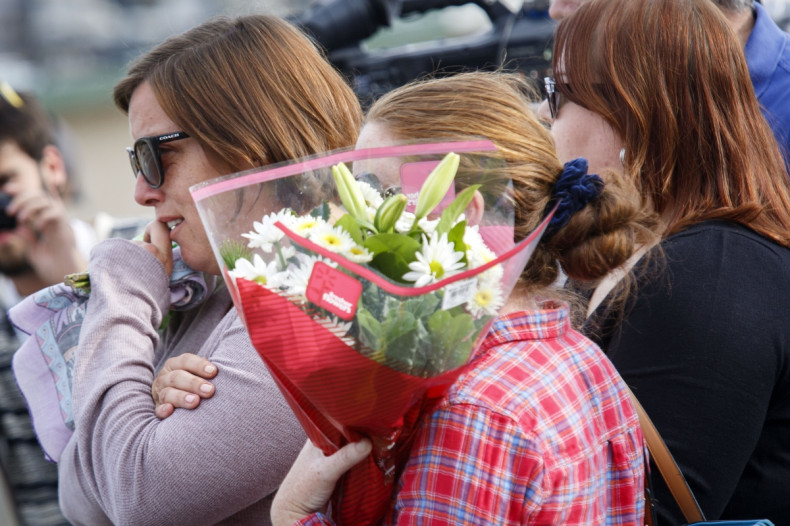 The FBI is investigating the massacre as an "act of terrorism", although the families' lawyers have warned against jumping to conclusions.
Trump compared the shooting to the Paris attacks on 13 November, saying that in both cases if the victims had been carrying guns, the death toll would have been lower.
"You know what we're going to do? We're going to get it stopped, because we can't let this happen to our country. We're going to get it stopped. And by the way, if the people in Paris or the people in California, if you had a couple of folks in there with guns and they knew how to use them and they were in that room, you wouldn't have dead people. The dead people would be the other guys. So just remember that," he said.
The frontrunner in the GOP's competition for a candidate to run in the 2016 presidential election has drawn criticism for saying he would be willing to close mosques where extremists practiced and that a database of all Muslims should be created.
Trump's rally was interrupted several times by hecklers, some of whom were wearing "Black Lives Matter" shirts and chanting "Black Lives Matter".