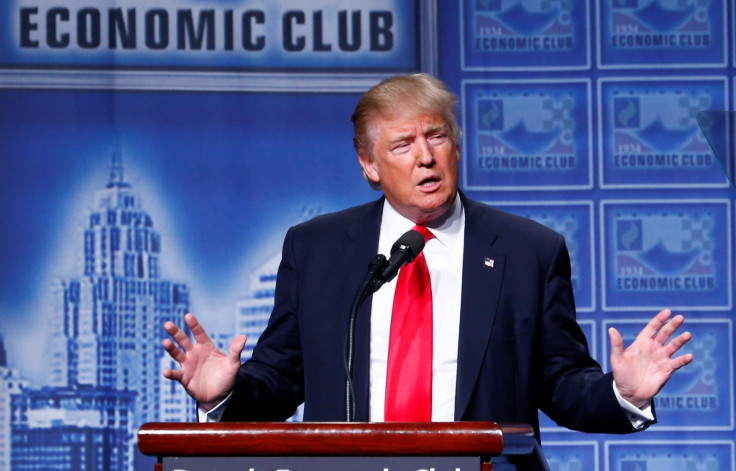 The Republican nominee in the race to the White House Donald Trump has accused his Democrat rival Hillary Clinton of being complicit in the execution of an Iranian nuclear scientist, linking the death of Shahram Amiri to her unsecure emails.
Trump made the assertion via Twitter, following an uncharacteristically reserved speech outlining his economic plan and tax plan. The speech in to the Detroit Economic Club had been seen as an attempt by the Trump campaign to put two weeks of bad publicity to bed.
"Many people are saying that the Iranians killed the scientist who helped the US because of Hillary Clinton's hacked emails," he wrote on the social media platform and was immediately taken to task.
"Many people are saying' (equals) 'I made this up," Clinton spokesman Nick Merrill responded.
Hillary Clinton has received a barrage of criticism, not least from Trump, over her decision to store State Department emails on her private server in her New York Home. An FBI investigation into the emails has become one of the dominant themes of the 2016 presidential race.
However, The FBI has said there is no evidence that Clinton's emails were hacked due to her use of a private account and no criminal charges have been brought against the former first lady.
Clinton appears to have sent two emails about Iranian nuclear scientist Shahram Amiri in July 2010, when he was returning to Tehran. Both were sent to her senior adviser Jake Sullivan.
Amiri was arrested in 2012 and a military court sentenced him to a 10-year jail sentence for providing classified information to the US. On 7 August the scientist's execution was confirmed by Iran's official news agency, IRNA. Iran's Chief Justice of Iran, said the nuclear scientist had "provided the enemy with vital information of the country".