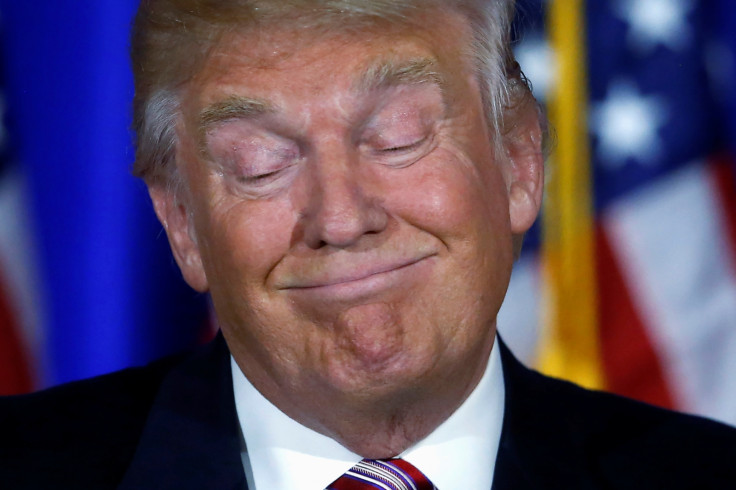 It was a clean sweep for Donald Trump in all five Republican primaries in California, Montana, New Jersey, New Mexico and South Dakota. Although the victories earned him an additional 250 delegates or so, as of 26 May he had already won the 1,237 delegates needed to clinch the Republican nomination.
"Tonight we close one chapter in history, and we begin another. We're going to lead the Republican Party to victory this fall," Trump crowed as he strode to the podium backed by Queen;s 1977 track, We Are The Champions.
Trump had little in the way of new ideas about his positions, during his campaign victory message at the Trump National Golf Club at Briarcliff Manor, upstate New York. However, he did promise a major "attack speech" against Hillary Clinton in the coming days.
He also opened the door to Bernie Sanders supporters to join his followers, saying to those "left out in the cold by a rigged superdelegate system: We welcome you with open arms."
He portrayed Clinton as the ultimate political insiders rigging the system to her benefit.
"The Clintons have turned the policies of personal enrichment into an art form for themselves," Trump said. "Hillary Clinton turned the State Department into her own private hedge fund," he added. "Why would politicians want to change a system that keeps them in power? We can't fix a rigged system by relying on the very people who rigged it."
Trump seemed noticeably toned down after days criticised by the Democrats and members of his own party after his attacks on Judge Gonzalo Curiel who ordered records released in a fraud lawsuits against Trump University. Trump called Curiel a "Mexican" who was likely out to "railroad" him because of his harsh stance against Mexican immigrants. Curiel is actually American and was born in Inidana. House Speaker Paul Ryan, who had just come out in support of Trump, called the comments "textbook" racism.
Trump characterised himself in his victory speech as a peace maker who want to "bring people together," and someone who only fights when he is forced to for something he believes in.
"I understand the responsibility of carrying the mantle, and I will never, ever let you down," he said. "Too much work, too many people, blood sweat and tears, never going to let you down. I will make you proud of our party and our movement."
He also used a teleprompter with his speech for only the third time in his campaign appearances, indicating he wanted to stay on point and not stray into more controversy.