Donald Trump donates $100k of his salary to education - after making cuts of $9bn
Trump is only accepting a nominal salary of $1 per year.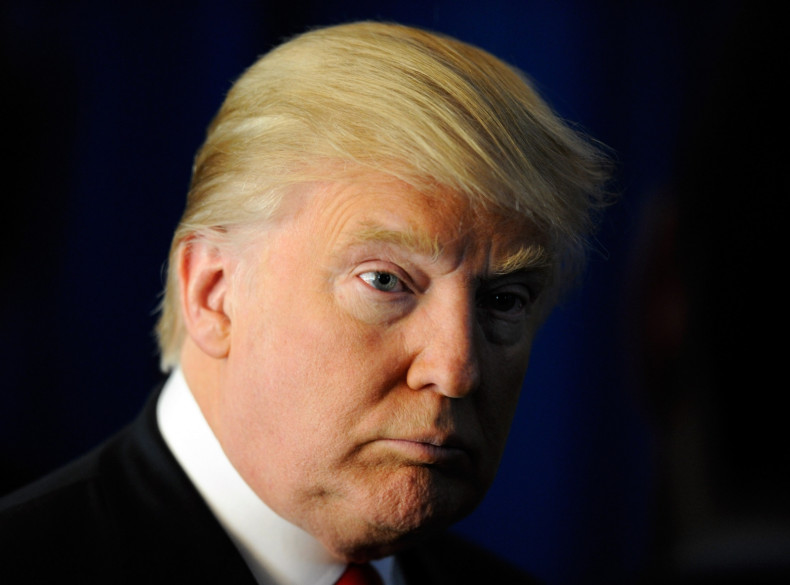 Donald Trump is donating his second-quarter earnings as president to the Department of Education.
The donation was announced in a press conference on Wednesday 27 July by the press secretary Sarah Huckabee Sanders.
Sanders presented a cheque of $100,000 to the Education Secretary Betsy DeVos, who announced that the money would go towards hosting a science, technology, engineering and mathematics (STEM) camp for children at the department.
DeVos said: "The president is committed to our nation's students and to reforming education in America so that every child, no matter their ZIP Code, has access to a high-quality education.
"The economy of tomorrow requires engaged students, boys and girls, are prepared for STEM careers. We want to encourage as many children as possible to explore STEM fields in the hope that many develop a passion for these fields."
However, the money would be almost unnoticed if Trump's budget plans are moved forwards.
The spending plans for 2018, which are yet to be approved, currently propose slashing the budget at the department for education by $9.2bn – a cut of 14%.
DeVos added: "Ivanka Trump and I hosted a summer reading event at the Smithsonian's National Museum of American History, where the focus was on getting young girls, age six to ten, excited about learning science, technology, engineering and maths.
"It was fun to see their eyes light up as they got to explore, create, and experiment in a collaborative environment."
Donald Trump earns $400,000 a year as president, but on the election campaign, he promised to decline it.
However, Article Two of the US constitution requires the president to be paid, so instead Trump will be accepting a token figure of $1, with the rest being donated.
His January-March salary of $78,333 was given to the National Park Service.
The Interior Secretary Ryan Zinke, whose agency oversees national parks, monuments and other conservation properties, said he was "thrilled" by Trump's decision.
In all, 66 federal programs are set to face the axe, although some of these will still see funding for 2018 as part of a phasing-out plan.
In total, cuts of more than $26bn are planned, but many of these will be heavily scrutinised by Congress in the coming months.