New swing-state polls released on Wednesday 13 July reveal that Republican Donald Trump has edged ahead of Democratic rival Hillary Clinton in critical battleground states. One poll, released by Quinnipiac University, showed Trump leading Clinton in Florida and Pennsylvania and tying in Ohio.
According to Politico, the race for presidency in the US is so close that it's within the margin of error in all three states. The bombastic real estate mogul leads 42% to 39% in Florida, 43% to 41% in Pennsylvania and is tied with Clinton at 41% in Ohio.
However, a separate swing state poll, conducted by NBC/WSJ/Marist, showed Clinton ahead of Trump in Pennsylvania 45% to 36%. The Keystone State has not voted for a Republican presidential nominee since 1988, Politico also noted. The same poll found the two candidates were tied in Ohio at 39%.
The presumptive Democratic candidate's campaign responded to the polls by noting that while swing states are always expected to be close, the stakes of a potential Trump presidency is high. "We know the battlegrounds are going to be close 'til the end. That's why we need to keep working so hard," Clinton press secretary Brian Fallon tweeted. "Trump is a serious danger, folks."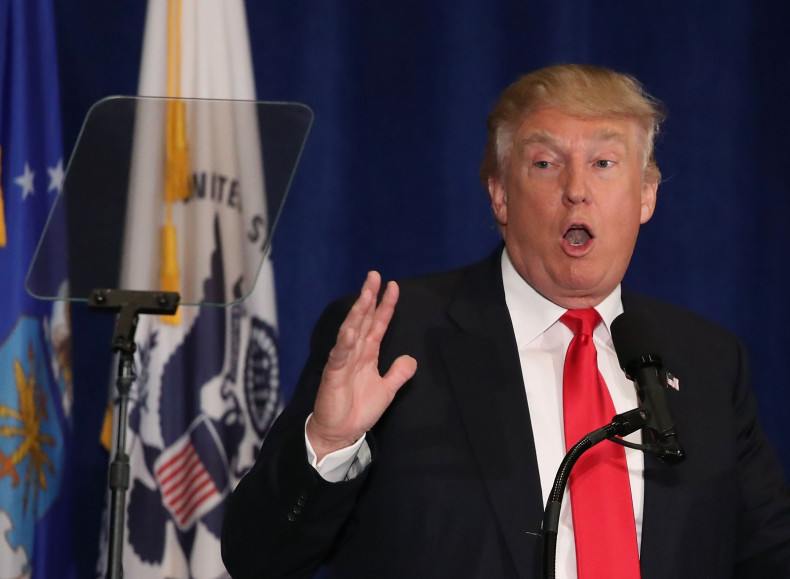 Meanwhile, Trump thanked his supporters in a celebratory tweet. "Thank you Florida, Ohio, and Pennsylvania! #CrookedHillary is not qualified. #ImWithYou" he tweeted with some graphics of the poll. His tweet carried a play on Clinton's campaign hashtag #ImWithHer.
A general election poll by McClatchy and Maris University released on 13 July, showed that nationwide Clinton continues to lead Trump, albeit by a smaller margin, 42% to 39%. Her lead widens in a poll including Libertarian candidate Gary Johnson and Green Party candidate Jill Stein. Clinton comes ahead at 40%, followed by Trump 35%, Johnson 10% and Stein 5%.
Trump and Clinton are expected to become their respective party's official nominees in the upcoming Republican and Democratic conventions in the following two weeks. Speculation over who the two will choose as their running mates has run rampant. Trump has reportedly narrowed down his choice to three, while Clinton has remained quiet about her decision.