Donald Trump endorses alleged serial child molester Roy Moore for US senate
Moore is still expected to win, despite the allegations.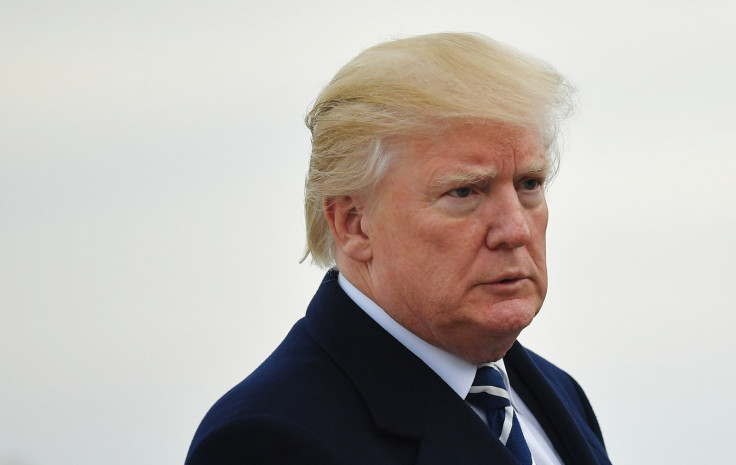 Donald Trump has publicly backed Roy Moore for a vacant seat in the US senate, despite the candidate being accused of several sex offences.
In a tweet, the president said that the US "needs Roy Moore" inside the Senate to help against Democrats.
Moore has denied claims he made sexual advances on several women between the ages of 14 and 18 while he was in his thirties. The explosive revelations were published by the Washington Post, which has interviewed more than 30 people who knew Moore between 1977 and 1982.
Moore, 70, is standing in the 12 December special election in Alabama for a seat in the US Senate, and was expected to win easily against his Democratic rival Doug Jones. However polls have narrowed after the string of allegations.
In his tweet, Trump said: "Democrats refusal to give even one vote for massive Tax Cuts is why we need Republican Roy Moore to win in Alabama. We need his vote on stopping crime, illegal immigration, Border Wall, Military, Pro Life, V.A., Judges 2nd Amendment and more. No to Jones, a Pelosi/Schumer Puppet!"
Trump has dodged backing Moore up until now, leaving fellow Republicans to call out Moore.
Ivanka Trump previously said: "I've yet to see a valid explanation and I have no reason to doubt the victims' accounts."
She added that there was a "special place in hell for people who prey on children".
Donald Trump's senior adviser Kellyanne Conway said: "We want the votes in the Senate to get this tax bill through," but added that "no Senate seat is worth more than a child."