After just over a month on the job, Rick Wiley, the national political director for Donald Trump's presidential campaign has been fired. In a statement the real estate tycoon's team said that Wiley had been hired recently and was no longer required as he had fulfilled his commitment to the campaign.
Wiley was roped in by veteran GOP operative Paul Manafort. He had apparently had problems with campaign manager Corey Lewandowski and other key members of Trump's team.
"Rick Wiley was hired on a short-term basis as a consultant until the campaign was running full steam. It is now doing better than ever, we are leading in the polls, and we have many exciting events ready to go, far ahead of schedule, while Hillary continues her long, boring quest against Bernie," the statement said. "We would like to thank Rick for helping us during this transition period."
However, sources informed Politico that speaking to them backstage at a campaign rally in California, Trump had mentioned that the political director "should be fired", the reason being that he was unhappy with the way Wiley handled a fundraising deal with the Republican National Committee, which included 11 states but not Nevada.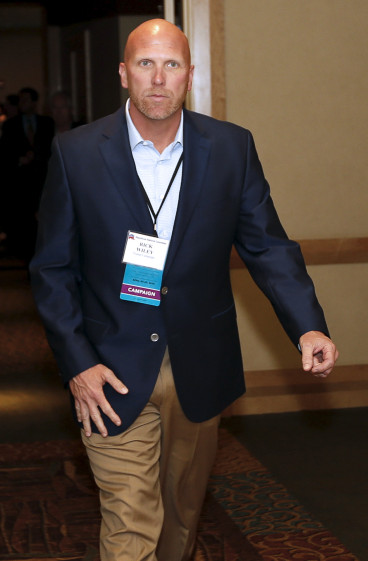 According to Reuters the Nevada Republican Party chairman Michael McDonald told Trump that Wiley was responsible for leaving Nevada out of the deal.
Wiley was hired for the Trump campaign on 13 April, prior to which he served as campaign manager for Wisconsin Governor Scott Walker, a rival of Trump's, who later stepped out of the race. Wiley's campaign, though initially celebrated was soon being criticised for being too expensive and large-scaled.
Reports suggest that the billionaire's campaign has been having a number of internal clashes of late, following the hiring of new recruits by Manafort. The original members of the presidential candidate's team have not been able to see eye to eye with the recent hires regarding the direction the campaign should take.
The new team members have been attempting to get Trump to tone down some of his more provocative statements like his proposed ban on Muslims and plans to build a wall along the US-Mexico border.