Chinese President Xi Jinping has rolled out an unprecedented welcome to his American counterpart, Donald Trump, when the latter landed in Beijing on Wednesday, 8 November. The US president's visit comes amid the increasing threats from North Korea, a troubled geopolitical ally of China.
Trump is currently on a 12-day-long Asia tour, which had earlier taken him to Japan and South Korea – key partners of the US – but the US president's diplomatic manoeuvres will be put to a real test in Beijing, especially against the backdrop of his strong anti-China stance during his presidential campaign. He had called China a currency manipulator and accused Chinese of stealing American jobs.
Yet, Xi gave a lavish red-carpet treatment to the visiting leader and billed the trip as a "state-visit plus" – a term which has not been used by the communist party in several decades.
Chinese foreign ministry said the red-carpet welcome was Beijing's reciprocation of "warm, considerate reception and the high standard and thoughtful arrangement" provided by the Trump administration when Xi and his wife visited the US in April.
Trump and Xi watched a Peking Opera performance in the Forbidden City in downtown Beijing along with the respective first ladies shortly before an official dinner. It is rare for any world leader, particularly for US presidents, to be invited to dine inside the Forbidden City. The entire Forbidden City has been shut down owing to Trump's presence.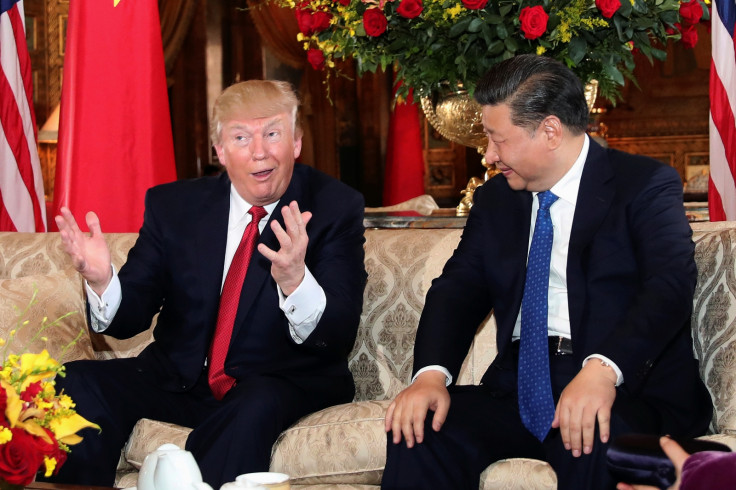 Trump heaped praise on Xi prior to his arrival in China and congratulating him on "his great political victory" – referring to Xi's recent consolidation of power over the communist party. Scores of business delegates are also accompanying Trump as the trip is likely to prove pivotal in US-China trade relations.
Just hours after Trump's arrival in Beijing, both sides have inked 19 trade deals worth $9bn, reported the South China Morning Post. The agreements cover a wide range of industries including aviation, smart manufacturing and bioscience.