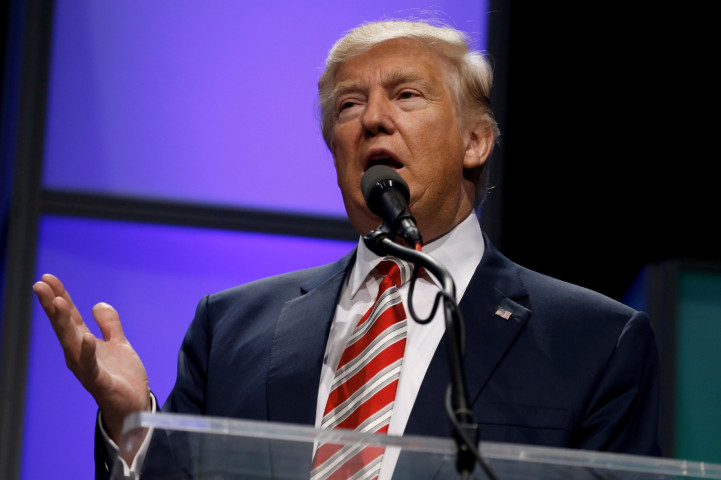 President-elect Donald Trump reportedly ditched his press pool – a small group of journalists assigned to cover him – on Tuesday night (15 November) as he left Trump Tower to have dinner with his family at the 21 Club in New York City.
The move, which is being viewed as a breach of protocol, attracted sharp criticism from journalists. The press pool would have been ready to travel with him but they were reportedly not informed. A staff member from Bloomberg dining at the same restaurant spotted Trump and tweeted out a picture and said that he arrived at the restaurant to a standing ovation.
At around 6.15pm local time (11.15pm GMT), Trump's press secretary Hope Hicks said that it was a "lid" for the night, which means no more travel or news is expected until Wednesday. However, shortly after the announcement, Trump headed for dinner with his family.
Hicks was quoted by The Hill as saying that she was not aware of this development and that she would not "leave the press in the dark".
She added that Trump's protective pool has not yet been set up and once it is set up, journalists will have "all of the access that they have ever had under any president".
While Trump did not break any law, it is mandatory for the president and president-elect to be accompanied by a press pool at all times. According to reports, journalists were not seeking a place at the dinner table as the press usually waits in another room or a vehicle. Following the arrival of reporters at the restaurant, police let those with New York City press passes wait outside the restaurant.
Ari Fleischer, the former press secretary of president George W Bush in a tweet said that Trump's aides should have notified the press corps as to where he was headed, "A press van would normally be included in the motorcade."