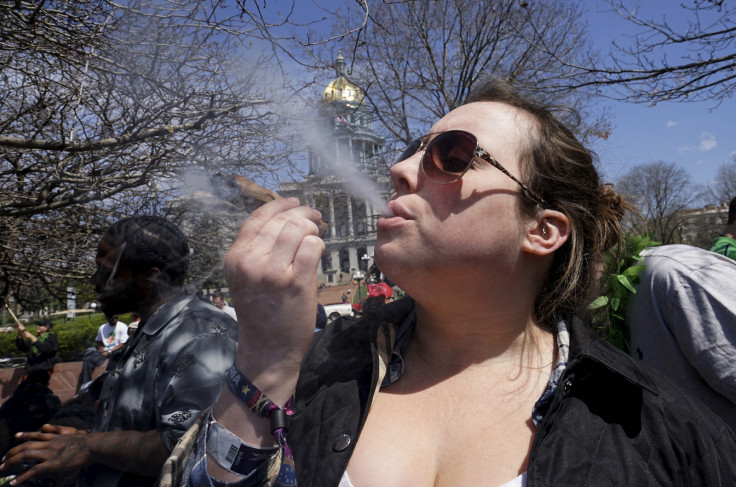 Denver, the capital of Colorado, will soon become the first US city to legalise the use of marijuana socially. A proposal in this regard is expected to get enough favourable votes, supporters and opponents of the initiative confirmed on Tuesday (15 November).
The development comes a week after California, Massachusetts, Nevada, and Maine became the latest states to fully legalise weed. Before the 8 November ballot, Alaska, Colorado, Oregon, and Washington were the only four states to sanction pot use for leisure.
"This is a victory for cannabis consumers who, like alcohol consumers, simply want the option to enjoy cannabis in social settings," Kayvan Khalatbari, Denver businessman and lead proponent of the so-called I-300 measure, said in a statement.
Denver would become the first city to actually implement the new plan, he said. Businesses in the city are expected to start opening their doors to pot users in late January, he added.
According to a Reuters report, the new cannabis law in Colorado state will only permit authorised private businesses to allow marijuana use by adults in specified areas. Supporters of the measure said they would make Denvar the first city in the US that would allow cannabis buffs to enjoy it socially without fear of legal action.
Support for Denver's proposal is apparently leading in preliminary vote totals from last Tuesday's election but the city's elections agency said it would not certify results until 22 November. However, campaigns that backed and opposed the measure have both claimed that it had passed.
Rachel O'Bryan, the campaign manager for the opposition group Protect Denver's Atmosphere, told Reuters that there did not seem to be enough exceptional votes for the bill to fail.
"Back in 2012, marijuana legalization passed with a strong majority in Denver ... and now about four years later, I-300 passed with a much smaller margin. We think many voters voted in favor of marijuana legalization, but didn't want to see marijuana everywhere," O'Bryan said.
She also added that the proposal's opponents are concerned about public safety as well as issues of second-hand smoke indoors. O'Bryan hoped the city council and possibly the state's attorney general will closely inspect the law to see if it is in conflict with provisions in state law banning public pot use.