President Donald Trump has pledged his "ironclad commitment" in securing South Korea in the face of growing threats from rival North Korea. Trump vowed to continue cooperating with the South in a phone call with interim President Hwang Kyo-ahn.
The new American leader spoke to his South Korean counterpart on Sunday, 29 January, when all is not well in the Korean peninsula over Pyongyang's increasing provocation.
Following their phone call, the White House said in a statement: "President Trump reiterated our ironclad commitment to defend the ROK [Republic of Korea], including through the provision of extended deterrence, using the full range of military capabilities. The two leaders agreed to take steps to strengthen joint defence capabilities to defend against the North Korean threat."
This is the first clear commitment Trump has extended to South Korea. The Republican has been sceptical of Washington's military spending on its allies. The Trump administration said the president discussed the importance of the alliance with the South in his brief telephone conversation.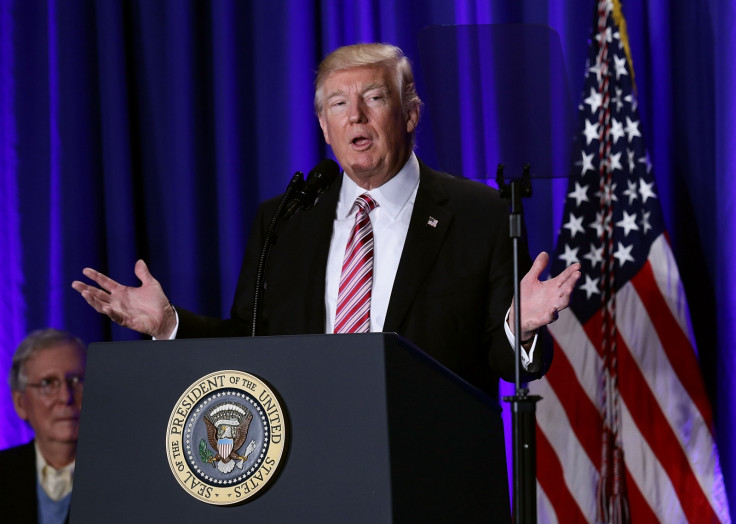 The two leaders also talked about the upcoming visit of the US Defence Secretary James Mattis, who will be touring South Korea and Japan on Wednesday. This will be the Pentagon chief's first overseas trip since he took charge. Mattis is expected to discuss the deployment of the Thaad missile systems in the Korean peninsula — a thorny geopolitical issue as it is being sternly opposed by China and Russia — when he lands in the South.
Trump had already held a phone call with Park Gun-hye, before she stepped aside as the president due to a political scandal, soon after he won the elections in November 2016. Even at that time, Trump had promised his country's "steadfast and strong" support for South Korea.