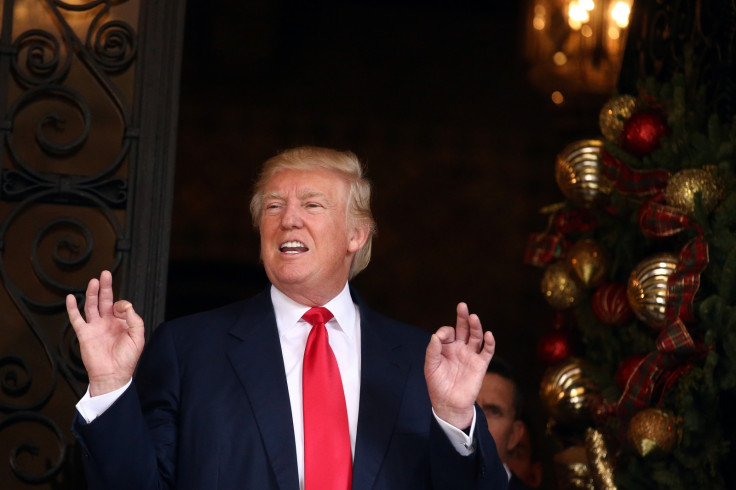 US President-elect Donald Trump praised a letter sent to him by Russian President Vladimir Putin, who wished Trump "warmest Christmas and New Year greetings" and spoke of the importance of bilateral ties between the countries.
"A very nice letter from Vladimir Putin; his thoughts are so correct," Trump said in a statement. "I hope both sides are able to live up to these thoughts, and we do not have to travel an alternate path."
In the letter shared by Trump dated 15 December, Putin spoke of the importance of a close relationships between the countries.
"I hope that after you assume the position of the President of the United States of America we will be able – by acting in a constructive and pragmatic manner – to take real steps to restore the framework of bilateral co-operation in different areas as well as bring our level of collaboration on the international scene to a qualitatively new level," the Russian leader wrote.
It comes after fears that Trump's plans to "strengthen and expand" the US nuclear arsenal could spark a new arms race. When quizzed on the comments, he told MSNBC "let it be an arms race".
Trump's newly appointed press secretary Sean Spicer said the comments were simply a warning that US security would not be threatened.
"There's not going to be [an arms race] because he is going to ensure that other countries get the message he is not going to sit back and allow that," Spicer said on NBC's Today.
Trump's praise for Putin has drawn criticism both from Democrat opponents and members of his own party.
He has repeatedly denied US intelligence claims that Russian hackers were behind the leak of information stolen from Democrat Party email accounts to whistleblowing website WikiLeaks during the presidential campaign.
At his annual news conference on Thursday, Putin said that the US and Russia "need to discuss ways to normalise our relations. During his election campaign, Trump said it would be proper to normalise and it can't be worse, and I agree with him."