During a marathon annual press conference Russian President Vladimir Putin said he didn't think it was important to know who hacked the Democratic party in the US.
"The losing side always tries to pass the buck," he said at the conference in Moscow, Russia, adding later that "no one believed Trump would win, except us."
His answers come as a bipartisan review is underway investigating Russia's reported involvement in tampering with the US election by hacking into Democrat Hillary Clinton's campaign and the Democratic National Committee — the governing body of the US Democratic Party.
The Democrats' emails were published by WikiLeaks throughout the 2016 campaign. Both the CIA and FBI have confirmed that their intelligence findings suggest Russia was behind the hacking with the intent to support the campaign of President-elect Donald Trump.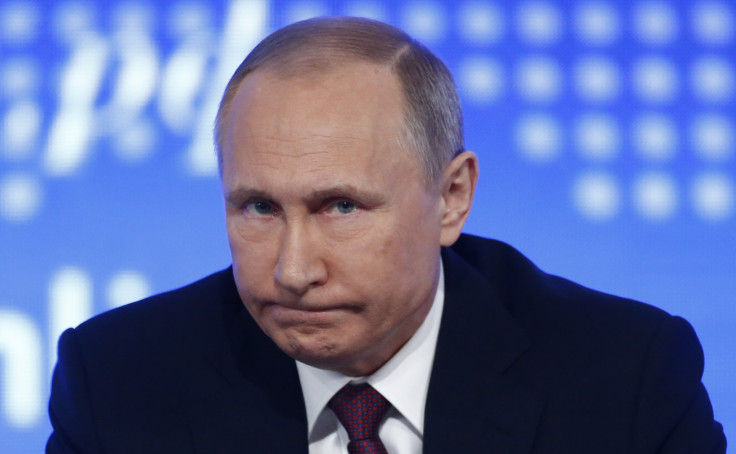 Putin insisted that what is more important than who hacked the Democrats is what they revealed: that the Democratic party helped Hillary Clinton's campaign and put Bernie Sanders at a disadvantage. "Instead, people are shouting about who were the hackers. But is it really important?" Putin asked.
The fact that the chair of the Democratic National Committee Debbie Wasserman Schultz resigned soon after the leaks began to appear shows that Democrats were aware of their mistakes, he said.
Putin said that he would not reveal his private conversations with President Barack Obama about the hacking issue after Obama said at a press conference last week that he told Putin to "cut it out." Obama laid blame for the hacks squarely at the feet of Putin and Russia.
"Unless you catch 'hackers' in the act, it is very hard to determine who was doing the hacking," Trump wrote on Twitter on 12 December. He insists that American intelligence agency claims that Russia was behind the hack are politically motivated. In a recent Time magazine interview he said that "I don't believe [Russia] interfered" in the election.
During the press conference Putin repeated a line that Trump has used, speculating that "maybe it was some guy sitting on a couch who did it."