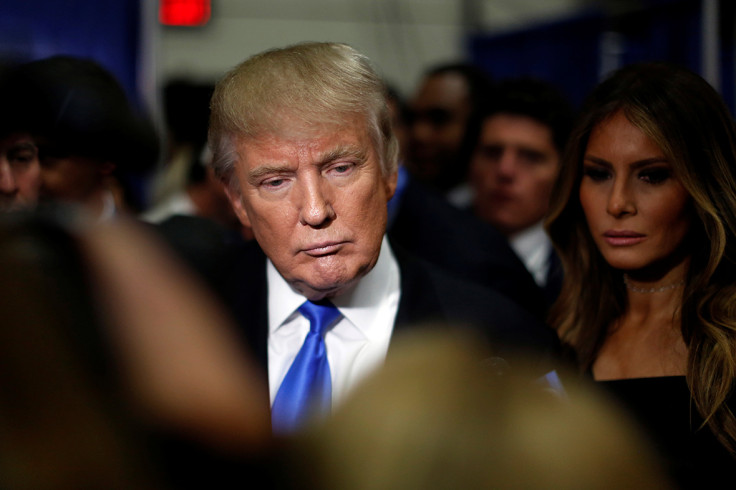 After boasting about his strong presidential debate performance, Republican candidate Donald Trump may be having second thoughts because he launched an attack on the NBC debate moderator, accusing journalist Lester Holt of being biased against him.
He also accused Google of rigging Internet search results to favour rival Hillary Clinton.
Trump said Holt was "much, much tougher on me than he was on Hillary".
He conceded he initially said Holt was "fine" after the Monday night (26 September) debate. In fact he said Holt did a "great" job and that he asked "fair questions".
But Trump said he changed his mind "after seeing the way he badgered [me] and even the questions I got", he told Fox TV's Bill O'Reilly. "It was like day and night."
He was particularly furious that Holt asked him the "birther question".
Trump, who is widely viewed as the initiator of the false rumour that President Barack Obama was born in Africa — and certainly fuelled the story for years — blamed Hillary Clinton for starting it after he finally conceded earlier this month that Obama was, indeed, born in the USA.
He repeated again during the debate that Clinton launched the birther movement.
He also complained that Holt "likes to correct things where I happen to be right".
As for Google, Trump told a campaign rally in Wisconsin that "Google's search engine was suppressing the bad news about Hillary Clinton".
Trump reportedly made it known in no uncertain terms that he is angry with allies who haven't stepped up to say he won the debate, despite performance and polls to the contrary.
His message on this was "not subtle" in a conference call, a source told CNN.
Aides hope he will be more willing to practice before his next debate, but it doesn't appear likely he'll agree as he claims he was satisfied with the performance.
One new tactic he is threatening to use is to focus on former president Bill Clinton's past affairs next time around. He listened to his better nature last time, he indicated, because he didn't want to upset the Clintons' daughter Chelsea, who was present at the debate.
Chelsea Clinton snapped back after the debate that Trump's talk of her father's past behaviour "is a distraction from his inability to talk about what's actually at stake in this election and to offer concrete, comprehensive proposals".