Donald Trump says Russian hack of his files was secretly conducted by Democrats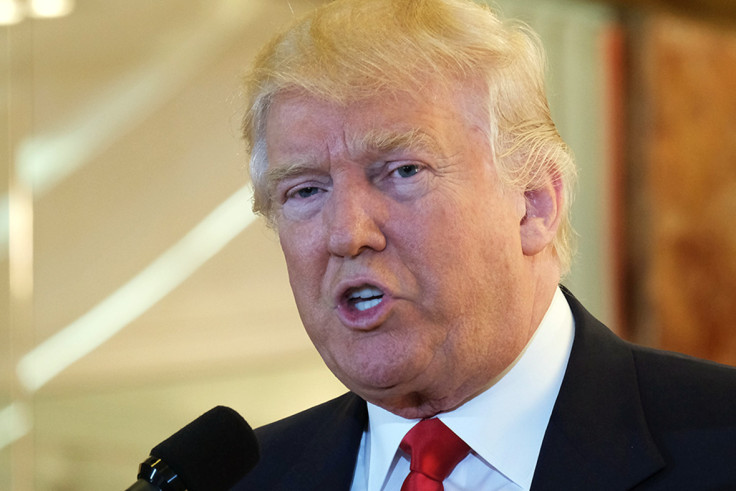 Donald Trump has accused the Democratic National Committee (DNC) of orchestrating a "hack" of its own research about him that has been attributed to Russian intelligence.
Russian hackers stole oppositional research on Trump conducted by the DNC, according to cybersecurity firm CrowdStrike, and the document has been leaked online.
But the Republican presidential hopeful insists the DNC hacked itself.
"This is all information that has been out there for many years. We believe it was the DNC that did the 'hacking' as a way to distract from the many issues facing their deeply flawed candidate and failed party leader," Trump said in a statement.
"Too bad the DNC doesn't hack Crooked Hillary's 33,000 missing emails," he added referring to the messages Clinton kept on a personal server while she was secretary of state.
The research spans decades of Trump's business deals and his controversial remarks on guns, immigration and women. The collection of such negative information about an opposing candidate is standard during a presidential campaign.
One section of the report states: "Despite Trump's continual boasting about his business success, he has repeatedly run into serious financial crises in his career and his record raises serious questions about whether he is qualified to manage the fiscal challenges facing this country. Trump's business resume includes a long list of troubling issues, including his company's record of forcing people from their homes to make room for developments and outsourcing the manufacturing of his clothing line to take advantage of lower-wage countries like China and Mexico."
The DNC's 200-page document on Trump was forwarded to news site Gawker by someone using the name "Guccifer 2.0" — a reference to a Romanian hacker currently in prison. The information has been posted online by Gawker and the Smoking Gun.
CrowdStrike discovered that the information was stolen by two hacking collectives affiliated with Russian intelligence.
"CrowdStrike stands fully by its analysis and findings identifying two separate Russian intelligence-affiliated adversaries present in the DNC network in May 2016," the company said in a statement after Gawker's report was published.
© Copyright IBTimes 2023. All rights reserved.